Regina Hall is just one of the "Girls"
Kam Williams chats with star of "Girl's Trip."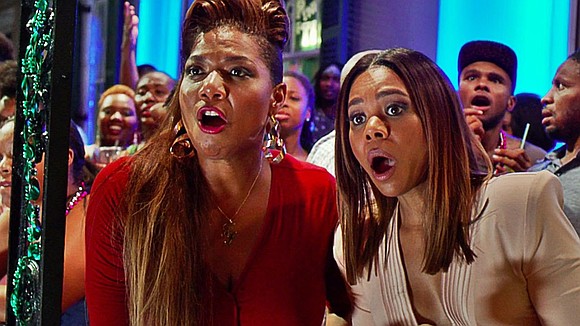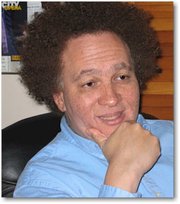 Regina Hall launched her career in the late Nineties while still earning a master's degree from New York University. The accomplished actress will soon appear in "Naked," a remake of the 2000 Swedish film Naken. The romantic comedy co-starring Marlon Wayans is set to be released on August 11th.
In 2016, Regina appeared opposite Morris Chestnut in the suspense thriller "When the Bough Breaks". Earlier that year, she was seen on the big screen in "Barbershop: The Next Cut" an ensemble comedy also featuring Ice Cube, Cedric the Entertainer, Common, Eve and Nicki Minaj.
Regina's other outings include" The Best Man,' 'The Best Man Holiday', 'Think Like a Man' and 'Think Like a Man Too.' She also starred in "About Last Night," a remake of the 1986 film of the same name.
On television, Regina recently made guest appearances on "Grandfathered" and "Black-ish."
Here, Regina talks about her new movie," Girls Trip", an over-the-top comedy co-starring Queen Latifah, Jada Pinkett Smith and Tiffany Haddish.
Kam Williams: Hey, how are you Regina? .
Regina Hall: Good, good. How are you, Kam?
KW: Great! I'm honored to have another opportunity to interview you.
RH: Thank you.
KW: What interested you in playing Ryan Pierce?
RH: I think it was just the way her character develops. I was drawn to her journey as a woman who seems to have it all, who has this public persona as a celebrity, yet can get together with her girlfriends and be wild.
KW: Was there anyone you based her on?
RH: Not on any one person, but on a mix-up of people.
KW: What was it like being directed by Malcolm [Lee] for the fourth time?
RH: It's always great working with him and Will [producer Will Packer]. It's such a collaborative process. It's fun being directed by Malcolm because he knows me, and I know how he likes to work. There's a lot of trust. I feel comfortable asking questions, and We can sit down and talk through things
KW: And how was it working with Jada, Tiffany and Queen Latifah?
RH: It was great. It's so special to get to work with women you've respected for so long, and to get to know them as people. It was like we were on a real girls trip.
KW: Had you done anything with Larenz Tate before?
RH: No, but he's great. i loved working with him. I hadn't worked with Mike [Colter] or Kofi [Siriboe] before either. They were all fabulous. .
KW: Editor/Legist Patricia Turnier asks: How do you feel about the Essence Music Festival? RH: It's a great resource and a great place to have fun. It's the epicenter for black women that time of year. You can meet people from all over. It has great concerts and New Orleans has amazing food. Yeah, I love the Essence Festival!
KW: Patricia was wondering whether there is an African-American icon you would like to portray?
RH: Hmm... that's a great question, Patricia. Yes, there are one or two I don't want to reveal. I don't think anybody has heard of them.