All green — and no black
Thomas Sheffield, Special to The New Tri-State Defender | 7/24/2017, 10:37 a.m.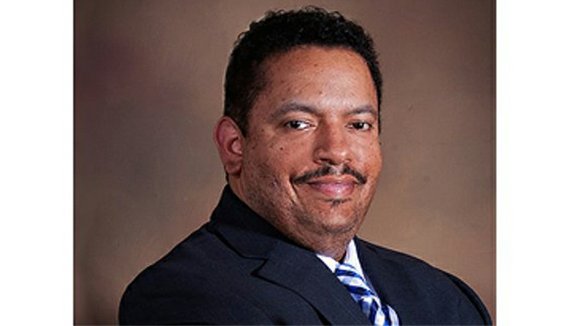 There are more environmental groups now than ever. According to the Urban Institute, the number of environmental groups increased by almost 20 percent from 2003 to 2013. This is exciting for environmental groups overall.
However, according to the Bureau of Labor Statistics there is a disproportionate volunteer rate for these groups. The bureau reports that 3.1 percent of white Americans volunteered for green causes while only one percent of black Americans did so. This is disheartening because environmental injustices disproportionately affect the people of color in our community. Not supporting or being active in these groups makes the groups less effective.
Why and what can we do to turn this around?
During the civil rights era, which wound down in the late 1960's, environmental advocacy was not a top priority Voting rights, integration and discrimination were top issues tackled during the '50's and '60's. The environmental issue was thought to have taken attention and focus from these issues.
We now know environmentalism is very much intertwined with civil rights. Evidence is how our communities are burdened with landfills and dumping sites where we work, live and play. This issue has now been recognized by the NAACP as one of the top three issues to be addressed. Environmental issues should be added to the agenda of the organizational strategies for the groups we support.
Environmental groups generally do not effectively recruit people of color because they do not recognize our level of interest in environmental issues. We must let these groups know this is a false assumption. When people of color are active with environmental groups, we amplify our voice to the issues important to us.
Groups such as the Sierra Club are excellent organizations to work with. The Sierra Club encourages politicians to take positions to protect the environment and do what is needed to curb climate change. Their volunteer opportunities are great ways to network and get your hands dirty through improvement projects.
More and more, people realize how important the environment is. I dare say it is the most important issue we face today. The environment has a direct effect on our physical, mental and economic health. It is also a national security issue that affects us all.
We must be careful not to become distracted by the events of the day. The news of Russia, collusion and the healthcare debate consume us. Meanwhile, more wild fires, flooding, record temperatures and environmental disasters continue to cause many people pain and suffering.
We depend on groups such as the Sierra Club, the NAACP and others to keep us in tuned to these issues. It is time for us to support these groups not just with money but sweat equity and bring environmental justice issues to our sororities, fraternities, civic organizations and community organizations.

Together, our voices will be heard and we will be in a better position to make changes and make a brighter, cleaner future of generations to come.
(To contact guest columnist Thomas Sheffield, email thomsustainableconsulting@gmail.com, follow on Twitter @tcsheff and visit thomsustainableconsulting.com.)