VIDEO: What is Kingian Nonviolent Strategy?
TSD Correspondent Lee Eric Smith chats with SCLC Jonathan "Globe" Lewis about how to effect change.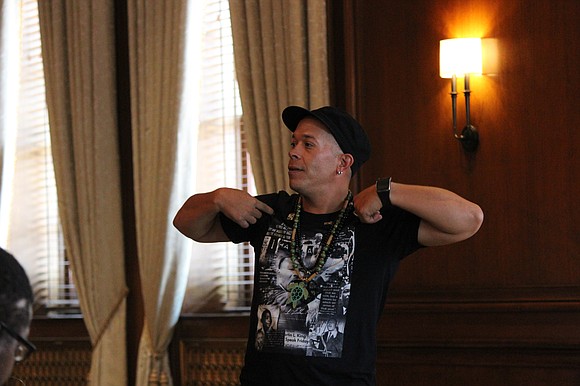 When you say you're going to a seminar to learn strategies for social change, you might expect instructors to break down the logistics of protest -- where to go, how to decide the leader, what the leader says -- stuff like that.
But in Thursday's session at the Souther Christian Leadership Conference's national Convention in Memphis, Jonathan "Globe" Lewis could have been confused for a self-help instructor. He was talking about the philosophy of nonviolence, about the inner violence we inflict upon ourselves.
Lewis took a few minutes after his session to chat with me about that, and I asked him specifically about how Kingian Strategy could be applied before and after the I-40 bridge shutdown. Enjoy: