THE LIFESTYLE PHARMACIST
Dr. Jamie Hardy, Special to The New Tri-State Defender | 7/20/2017, 11:49 a.m.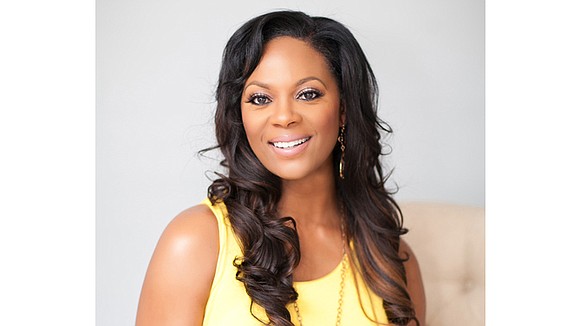 For many people vacations are the time to break away from their normal routine and completely let go. Late nights, decadent food, unlimited drinks and lounging by the pool often top the list of vacation activities.
A recent study published in the journal Physiology and Behavior demonstrated that adults on a vacation ranging from one to three weeks experienced an average weight gain of one pound. These findings are quite alarming because according to researchers the average American reportedly gains one to two pounds per year in comparison to one pound per vacation.
So, before you head out on vacation, pack these four healthy lifestyle tips with you for a vacay that's healthy and enjoyable.
1. Use your surroundings
Make staying physically active during your vacation a priority. The hotel or resort most likely has a gym with 24/7 access, if you prefer a traditional workout. Resist the urge to skip your normal workout because you are on vacation. Simple things like taking the stairs instead of the elevator or soaking up the local culture on a walking tour instead of a bus tour will allow you to exercise without interfering with your plans.

2. Avoid food buffet sabotage
The elaborate food buffets encountered during vacations are full of decadent and rich foods that are high in salt, sugar and saturated fats. Avoid the diet sabotage by loading up on vegetables by having a salad and some type of vegetable with each meal. Also include a lean protein that has been grilled, broiled, baked or smoked with your meals so that you stay fuller longer. Properly portion your food by eating on a salad plate instead of a dinner plate.

3. Beware of sugary beverages
The empty calories found in sugary beverages can easily add 300 calories to your diet each day. That number can skyrocket during vacation from concentrated juices, sodas and alcoholic beverages. Be smart about your beverages. Stay well hydrated by making water your preferred beverage. Have a glass of wine instead of a sweet frozen drink or have your cocktail made on the rocks with club soda and fresh muddled fruit for added flavor.
4. Make time for sleep
Early mornings and late nights should not be the daily norm. Remember that your body recovers and repairs while you sleep. Sleep deprivation disrupts the hunger hormones and leads to poor food choices and overeating that produce weight gain. Strive to give your body seven hours of sleep each night.
(For even more lifestyle tips that work get a FREE copy of my "7 Secrets For Clean Eating" audiobook at http://www.drjamiehardy.com/7-secrets.)