"Have we made progress?" — A follow-up response
Fisher pushes back about recent MABJ panel, progress of movement.
Rev. Earle J. Fisher, Special to TSDMemphis.com | 7/20/2017, 11:52 a.m.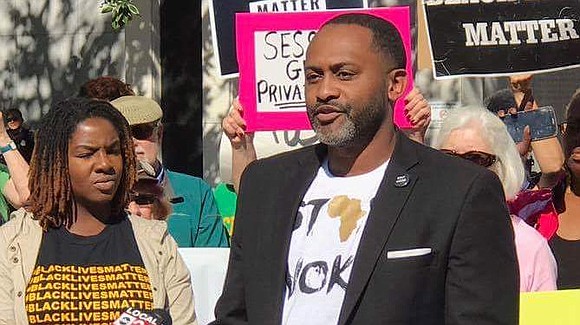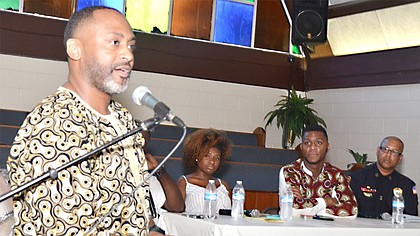 Last July the I-40 bridge was shut down by a group of protesters who were full of passion and poise. I was not an organizer of that demonstration but I was on the bridge.
The protest led to a panel discussion the next day that many participants and observers believe was a missed opportunity for some substantive dialogue and structural changes. I was on that panel. I still cringe when I think about how it all went down.
A year later, the Memphis Association of Black Journalists (MABJ) sought to recalibrate that discussion and reflect upon what progress has and has not been made. MABJ asked me to host the discussion at Abyssinian Baptist Church and I obliged.

I was there. I can't proclaim to be totally objective. And I'm not sure I need to be. What I can do is provide an eye witness account from the front lines and from the center of the sanctuary.
Montee Lopez endeavored to describe the details of the discussion entitled "Have We Made Progress?" in this same publication. I reached out to Montee directly and I am compelled to offer a follow-up.
Part of what makes this necessary is the misappropriation of my words and a misrepresentation of "The Movement" that means so much to so many.
This year's panel discussion was productive, but not without its peculiarities.
If one wants to note plainly if progress has been made, the answer is yes...and no.
Those of us who have been organizing at the grassroots level and attempting to build upon the momentum that was garnered on "The Bridge" have been able to produce some substantive changes, for the most part, by ourselves. We have received far more resistance than assistance from those who have been elected, appointed and employed to improve our social conditions.
We must come to understand that in an environment of injustice centrism and moderation are accomplices to the status quo.
This was expressed explicitly in the panel discussion.
I was quoted as saying, "It is ignorant to think that we can make change in one day, one week, one year, and with one group." I went back and looked at some Facebook Live recordings of the event to double check. That's not what I said in substance or totality.
My actual statement was, "Our problems are comprehensive problems that have existed for decades, at least. It is ignorant of us to think we would solve all of the problems in one night, one week, one year, or with one group. We need all hands on deck."
That wasn't all I said. Read on.
Have those in power attempted to do anything to assist those on the ground and ensure the city is moving in the right direction? Yes. The. Bare. Minimum.
Memphis Police Department Director Michael Rallings and several MPD officers attended this discussion. The mayor was invited but did not attend. Some of our media proponents see the director's attendance as commendatory.

Wait.
Trust me. Activists, organizers and everyday citizens will take a progressive policy over panel discussions every day of the year. To avail oneself (or one's administration) for a candid conversation is not something we should applaud or celebrate. That's what civil servants and those who work for the people are supposed to do.