The man who put Marvel in the black
Kelley L. Carter, The Undefeated | 7/17/2017, 11:15 a.m.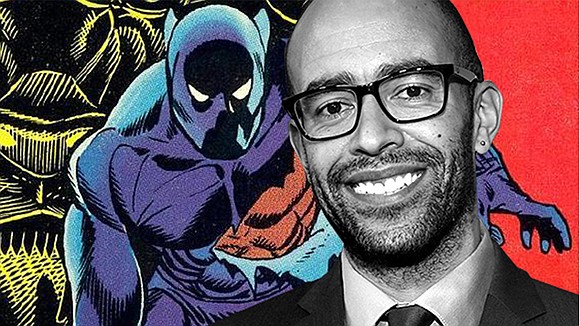 Movie theaters had air conditioning. So when those dry, 110-degree Clovis summers hit, that's where Nate Moore and his three siblings would be. At the movies. Baby brother Nate has a brother eight years his senior plus two sisters. Single mom Barbara was hard at work providing.
The kids needed to stay out of trouble, and consuming films was an escape from the heat and from reality. Clovis, after all, isn't glitzy. It's a small agricultural town in The San Joaquin Valley's Fresno County, and it's known for orange and peach fields. Moore's high school was literally in the middle of an orchard. But the cineplex was within walking distance of home. "Honestly," he says with a chuckle, "we grew up [with] movies…being our babysitter."
A young Moore cringed through the original '79 Alien and peeked at '89's Pet Sematary through 7-year-old fingers as he watched on VHS. He cheered during '85's The Goonies when he saw it at the movie house with his family, and was a fan of angsty teen '80s films like The Breakfast Club and Ferris Bueller's Day Off. And Moore was a fanatic for Indiana Jones movies, and the original Star Wars trilogy. "That was the cool way to hang out with your friends, but not roast alive," he says. "We'd sneak in, do triple features…movie hop, see everything. [Or] we'd stay home and watch movies on our VCR."
And when the VCR was tapped, Nate and his brother walked three miles in the Clovis sun to a comic book store to raid the 25-cent bin. Then he'd sit in his room, thumbing through obscure comics and falling in love with characters who looked like they could have been in his own family — The Falcon, Luke Cage and the Black Panther. The two worlds never quite seemed to meet in a larger way when Moore was a kid. The specific comic characters he obsessed over were never on the big screen.
That's why Moore's childhood is paramount. His childhood is why we're seeing black superheroes on the big screen.
At long last.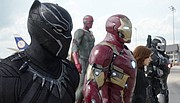 Nate Moore, 37, is the lone African-American producer in the film division at Marvel Studios.
By now, you — along with the others who helped it collect more than $940 million, an audience that is pushing it to become 2016's "first billion dollar earner worldwide" — have surely seen Captain America: Civil War and watched in amazement at how many black people are in the film. How did Moore figure out how to make a superhero film with black folks that appeals to a mass market? Captain America: Civil War is far more diverse than any other movie to come from this franchise — and that's Moore's handiwork. It's funny —considering Moore had no idea who he wanted to be in Hollywood when he landed in L.A. He just knew he wanted in.
In college, he took film classes and he learned the mechanics of filmmaking. He began an internship at Columbia Pictures during his sophomore year, a relationship that continued throughout his collegiate years. Columbia hired Moore, who was a Jackie Robinson Foundation scholar at UCLA, right out of school to work as an assistant in the development department after he graduated with a degree in communications in 2000.