VIDEO: Former Tiger Tarik Black talks about a "Righteous Revolution"
TSD talks with NBA Player and mother at Tarik Black Foundation event.
Tommi Matthews, Special to TSDMemphis.com | 7/15/2017, 1:46 a.m.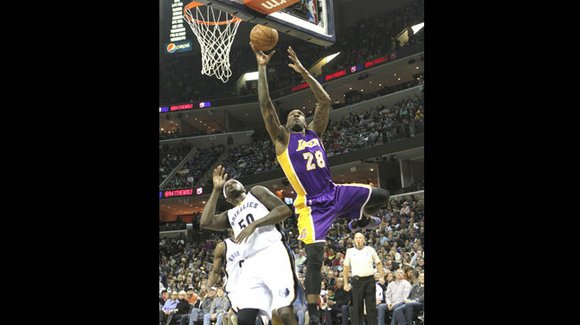 Having concluded his foundation's basketball camp on Thursday, hometown NBA star Tarik Black hosted a community event at Mout Olive Church called "Righteous Revolution" on Friday afternoon.
TSD correspondent Tommi Matthews spoke with Black on Facebook Live, learning about his foundation as well as his drive to help. He also talks about the Memphis Tigers, his free agency and his thoughts on Zach Randolph leaving the Grizzlies.
We also spoke with Judith Black-Moore, Tarik's mother and the president of the Tarik Black Foundation. Enjoy!