LEGACY: Martha Rivera Chavis
Freddie Allen, NNPA Newswire | 7/15/2017, 1:46 a.m.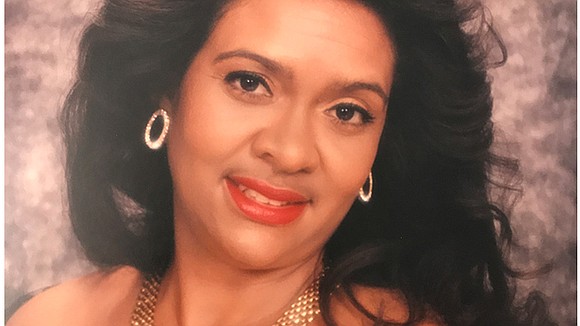 Family and friends from across the globe celebrated the life and legacy of Martha Rivera Chavis in a multicultural service just a few blocks from her Montclair, N.J. home.
"This has been very sorrowful and painful for our family," said Dr. Benjamin F. Chavis Jr., Mrs. Chavis' husband and president and CEO of the National Newspaper Publishers Association. "While we cry for the loss of our beloved, we're also here tonight, to celebrate Martha's life."
Mrs. Chavis died at her home on July 6 of complications from by heart failure.
Many of the speakers during the memorial service met Mrs. Chavis and Dr. Chavis in the late 80s, when Dr. Chavis served as executive director for the United Church of Christ's Commission for Racial Justice (CRJ) in New York City.
Newark, N.J. Mayor Ras Baraka, who was a student at the time, said the couple did a lot for the black community and for black people around the world, and especially those who were oppressed and struggling.
"You and your wife worked together as a unit, which is an example for many of us. …," Baraka said. "Martha is an example for many women out here of all nationalities; Martha was an internationalist and a very conscious and very brilliant woman. Today, we just don't get that; you get one or the other. Martha was the whole package."
Author and activist Sister Soulja met Dr. Chavis as a student when she worked at CRJ.
"I knew that she was intelligent and that she was a translator and that she spoke different languages and I respected and loved her for that, but I really just liked the woman in her. … It's very nice when you see a woman who just is 1,000 percent behind her man; that was one of the most beautiful things about her."
Minister Abdul Hafeez Muhammad, New York representative of the Honorable Minister Louis Farrakhan and the Nation of Islam met Mrs. Chavis when Dr. Chavis served as the east coast regional minister of the Nation of Islam.
Speaking directly to the Chavis' children, Muhammad said, "Your mother can never die because of the work she did from San Pedro to Angola to America and worldwide. She stood by (Dr. Chavis) side, around him, behind him and in front of him and she put you on this planet."
When the couple met, she worked as a translator for the Ambassador of Angola. Mrs. Chavis spoke Spanish, Portuguese, French, Italian and English.
Ruben Perez, a family friend and world-renown singer from the Dominican Republic, honored Martha with two songs in Spanish. He said Martha Rivera Chavis had the ability to make people feel good even when she was feeling sad.
John Chavis said about a week before she died, his mother was looking out of her window when she saw a woman trudging up Union Street in sweltering heat with a heavy basket on her back attached to a leather tumpline.
Chavis said he mother called out, "Excuse me, do you want a bottle of water, sweetie?"
Mrs. Chavis, who wasn't feeling well, came outside in her pajamas, crossed the street and gave the lady a cold bottle of water
"Even when she was sick my mom was still a humanitarian, still looking to help people," he. "That's one memory that will last with me forever; her legacy of being a humanitarian.