MOVING ON UP!
Tucker takes over as president of Black Business Association.
TSD Newsroom | 7/14/2017, 10:09 a.m.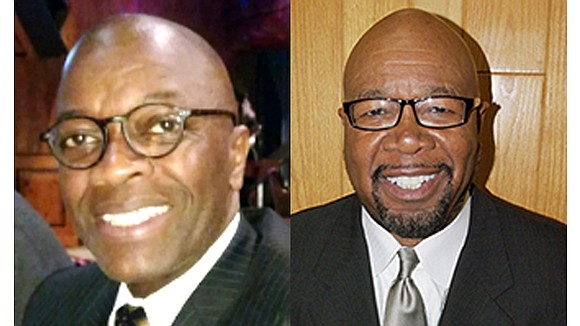 The baton of leadership has been passed at the Black Business Association of Memphis.
Ricky Tucker takes over for outgoing BBA president Roby Williams, who will continue to work with the organization as Chief Relationships Officer.
"I'm honored," Tucker said in a statement. "I've been fortunate enough in my career to have local, regional and national roles. Additionally, I was born into a family of entrepreneurs, and I've been a business owner for the past 15 years. Most importantly, prior to joining the BBA, I was a BBA member."
Tucker thanked Williams for his service and said that in his new role, Williams will focus on building "actionable" relationships for BBA of Memphis.
"We want to move beyond developing relationships to the place where we are making connections. I look forward to the new assignment."
The change comes after Williams closes 14 years of leading the BBA. He praises Tucker, whom he called "an uncommonly gifted individual."
"Mr. Tucker is an enormously talented, principle-centered, highly motivated, uncommonly disciplined, authentic professional," Williams said of his successor. "He has prepared himself for this opportunity and many other leadership roles. He is ready."
For more about BBA, visit bbamemphis.com.