HCD director grooving his own course
South City oversight reflects "personal connection" to Foote Homes.
Lee R. Watkins, Special to The New Tri-State Defender | 7/13/2017, 1:02 p.m.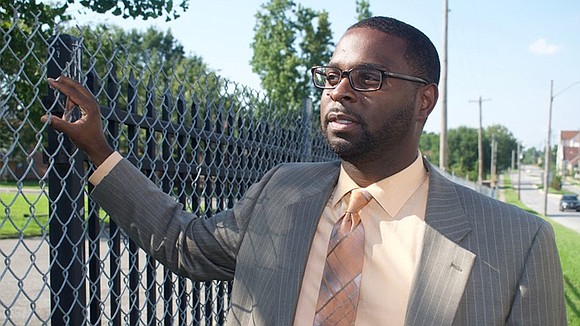 Paul Young was linked to the William H. Foote Homes public housing development long before Mayor Jim Strickland named him director of Housing and Community Development in 2015.
The year?
For the record, it was 1942.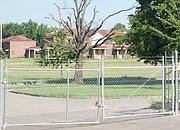 "We want to make sure it (the redevelopment of the Foote Homes property) is done right, I have a personal connection," Young said. "My father grew up in Foote Homes, and my grandmother was one of the first residents in 1942 to move in that development. My dad is always watching to make sure we are doing right by the people who grew up there and just moved away recently."
Young, 37, is the man responsible for overseeing the $209 million South City redevelopment project. The project is backed by a $30 million HUD grant, with the City of Memphis contributing another $30 million. The remaining funds will come in grants and other participation by more than a dozen public and private agencies.
The South City project will include 712 mixed-income units, work and lifestyle resource centers, a grocery store, new parks and other amenities. Market-rate units also are part of the South City makeover.
Young said the redevelopment project will add 60 more affordable units to the current 420 units. Critics have voiced their belief that the South City project was designed to decrease units.
"It has been tossed around that the goal of the program is to get rid of the poor people that have lived there before," Young said. "That is not the intent. We want to make sure that the families that lived there before are able to come back and thrive. We want to create a more vibrant environment for the families to live."
The South City development is a partnership between the City of Memphis, Memphis Housing Authority, Urban Strategies-Memphis Hope, McCormack Baron Salazar, ComCap Partners and the Women's Foundation.
The Foote Homes spread over 46 acres, with a history tainted in housing policies developed with segregation in mind. The demolition process began May 30 and is being performed by a Memphis-based African-American firm, Precise Contracting LLC, which landed the $1 million contract to handle the job.
When Strickland appointed Young HCD in 2015, he instantly became one of the youngest directors to ever accept the position. His predecessor, Robert Lipscomb, was once dubbed "the most powerful person in Memphis," manning the dual-role as director of HCD and director of the Memphis Housing Authority.
Lipscomb laid the groundwork for the redevelopment of Foote Homes, led high-profile projects such as Bass Pro Shops at the Pyramid and the redevelopment of the Cleaborn Homes housing complex. He resigned from HCD and a mutually agreed arrangement to step away from MHA was bargained in 2016. The decision to leave both positions stemmed from a statutory rape allegation that never amounted to more than that.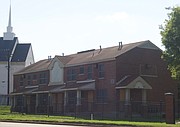 Mindful of Lipscomb's success and stature relative to housing and community development, Young is grooving his own course.
"There is inherent pressure that I put on myself for just being successful," Young said. "My predecessor was very successful, he brought about a lot of positive changes in the city. I would like to continue that momentum. I want this administration and division to be successful. That is the pressure I feel, not necessary the pressure in being in somebody's shoes."
Before being named director of HCD, Young made a stop in New York before returning to Memphis and working several jobs in government affairs. After completing his master's degree in city and regional planning at the University of Memphis, Young headed to New York to work at the Local Initiative Support Corporation.
When Young returned to Memphis, he worked as a financial analyst for Community Capital. Next came a stint in Shelby County government as head of legislative affairs and administrator at the Office of Sustainability.
"Each role gave me something unique," Young said.
A native Memphian, he is married with two young children. His parents, Bishop William Young and Pastor Dianne Young, have held their positions at The Healing Center Full Gospel Baptist Church since 1992. The church is located at 3900 Tchulahoma Rd.
Young credits his parents for being supportive of him and his siblings, and being great role models.
"They have always encouraged us to pray," he said. "They both do a good job of serving in the community."
Coming on TSDMemphis.com: Will African Americans get a fair share of the contracting dollars built into the development of South City?