THE 2017 ESPYS BRINGS OUT THE STYLE IN SPORTS ONCE AGAIN
Jill Hudson, The Undefeated | 7/13/2017, 1 p.m.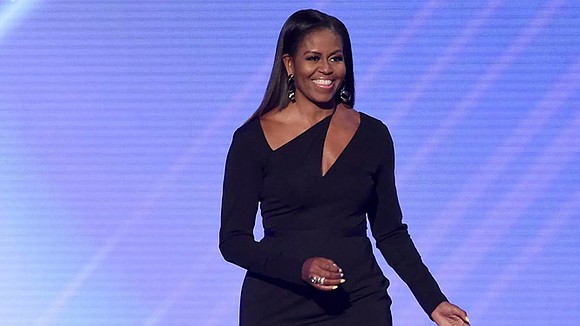 Some of the world's best athletes and brightest celebrities met on the crowded red carpet in front of the Microsoft Theater in Los Angeles before the 25th annual ESPY Awards Wednesday. Despite the sweltering July heat, pros from the NBA, NFL, NHL and MLB looked cool and relaxed as they paraded into the hall to celebrate their achievements in sports — and popular culture. Future Hall of Famer Peyton Manning has been nominated for an ESPY Award 19 times over the course of his pro career — he's won nine times. This year, he hosted the show and threw plenty of zingers.
While the highlight of the night was undoubtedly the appearance of Michelle Obama, who presented the Arthur Ashe Courage Award posthumously to Eunice Kennedy Shriver for her role in creating the Special Olympics. Golden State Warriors superstar and two-time NBA champion Stephen Curry looked perfect in a black-on-black tux. Curry's wife — and best-selling cookbook author — Ayesha Curry, brought some disco-era cool to the yard with her granite-colored, sequined jumpsuit.
Seattle Seahawks quarterback Russell Wilson walked the red carpet in a black velvet Tom Ford tux jacket and pants. Wilson attended without his wife Ciara, who gave birth in April to the couple's first daughter, Sienna.