BREAKING: Zach Randolph MLGW rumor FALSE
Social media abuzz with rumor that Z-Bo donated $1 million to pay light bills.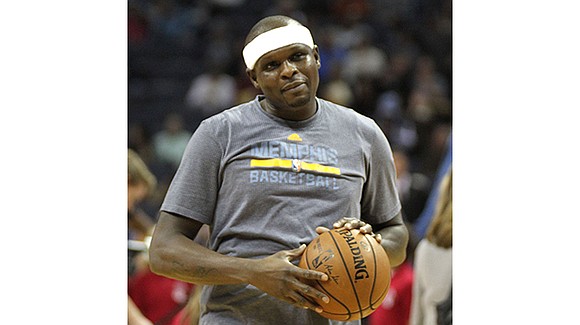 The Memphis-area Internet broke Saturday morning with rumors that former Memphis Grizzlies star Zach Randolph donated $1 million to MLGW to help pay off light bills.
But it's not true.
GritGrindGrizz columnist Lee Eric Smith spoke with Randolph Saturday morning, and while Randolph declined to be quoted directly, he emphatically denied having anything to do with the mysterious rumor. And he was troubled that if the donation turns out to be untrue, that his name would be associated with a scam.
But the news spread like wildfire anyway, with dozens of people sighted at various MLGW locations Saturday morning. Some have reported going in to pay one percent of their bill and coming out with the balance paid off. MLGW also confirmed that the donation rumor is false, and hints that a technology glitch is causing inaccurate receipts to be printed.
MLGW statement on Facebook:

MLGW Statement Concerning Rumor Zach Randolph Paying Utility Bills

MLGW and the Memphis Grizzlies organization are both unaware of $1 million that Zach Randolph is rumored to be paying toward any customers utility bills.

This rumor has spread on social media, but it is not true.

Customers who have gone to an MLGW kiosk or Exxon on the Run/Tiger Mart kiosk since Friday to pay their bills need to call MLGW at 544-6549.
In similar statement on Twitter, MLGW said that kiosks had been printing inaccurate reciepts since Friday and the glitch was still causing problems Saturday.
Check back here for more about this breaking story....