Venus & Serena 2.0? Compton sisters set to take over golf
Angela Bronner Helm, The Root | 7/5/2017, 11:01 a.m.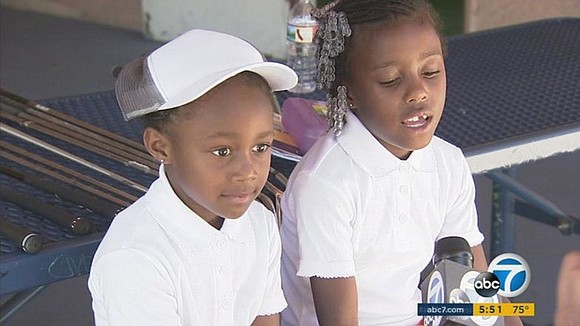 Not only has Compton produced Dre, Kendrick, Issa, Venus and Serena, soon there may be two more luminaries to hail from its notorious, talent-producing streets.
The Phillips sisters from Compton are already being compared to the Williams sisters in that they are prodigies in a white-dominated sport.
ABC 7 reports that last week Layla Phillips, 6, won a Southern California PGA drive, chip and putt competition, qualifying her for a junior world competition in San Diego.
"They are very, very good. I can only compare them to the sisters Williams in tennis," said Luis Batson, CEO of Help Youth Through Golf, a nonprofit that helps teach the game to black and brown youth.
Her sister 4-year-old Roxy is just as impressive. The sisters learned to golf at two years old.
The family reportedly got on after living next to Maggie Hathaway Golf Course in L.A. After their mom, Jasimen Phillips, wrote to the course asking them to do something about all the golf balls landing in their back yard, the course responded with an invitation for family golf lessons.
And the rest, they say, is history.
Remember, you heard about them here first.