Theologian Dr. Eboni Marshall Turman is Memphis bound
TSD Newsroom | 1/26/2017, 12:43 p.m.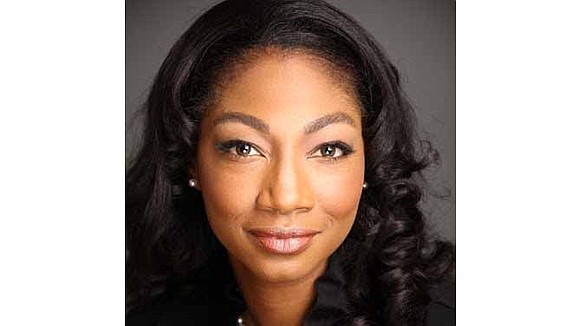 AT A GLANCE
Dr. Eboni Marshall Turman, PHD

B.A. degree in philosophy from Fordham University.

Master of Divinity, Master of Philosophy and Doctor of Philosophy degrees in Social Ethics from Union Theological Seminary in the City of New York.

Lives in New York City and New Haven, Ct. with her husband, Rossie E. Turman III, Esq.,
Thoughts of saving lives, changing minds and transforming hearts intersect in the personage of Dr. Eboni Marshall Turman, PhD.
Evidence of such is offered at her website (marshallturman.com). That's where you will find this description:
"At a time in our history when the Black church and Black lives are once again under constant siege, Dr. Turman has committed her research, scholarship and platform to a nuanced exploration of the most marginalized among us."
There's a lot more thought-provoking information about Dr. Turman, assistant professor of Theology and African-American Religion at Yale Divinity School, stored at the site. For those who want to hear and see the author, ordained minister, professor and public theologian live and in action in Memphis, that opportunity soon will be on hand.
Memphis Theological Seminary's Holmes Lecture Series will feature Dr. Turman.
The lectures will take place on February 6 at 7 p.m. at Mt. Moriah East Baptist Church, 1248 Haynes Street and the next morning at 11:10 a.m. at Lindenwood Christian Church, 2400 Union Avenue.
At each of the lectures, Turman will discuss "The New Abolitionism" and "The Black Social Gospel."
Now at work on her second book – working title: "Black Women's Burden: Sexism, Sacred Witness, and Transforming the Moral Life of the Black Church" – Dr. Turman is associated with "tackling the taboo of sexism in the Black Church." Her first book – Toward a Womanist Ethic of Incarnation: Black Bodies, the Black Church and the Council of Chalcedon" – was released in 2013.
"With a womanist point of view," the media release about her says, "she stands out as one of the few millennial voices offering perspective on issues in the Black community."
(For more information, dollow Dr. Turman on Twitter and Instagram @ebonithoughts.)