Bringing solar to our communities:
Department of Energy Solar Challenge comes to Memphis' African American International Museum Foundation
Sandra Upchurch, Special to The New Tri-State Defender | 1/25/2017, 12:48 p.m.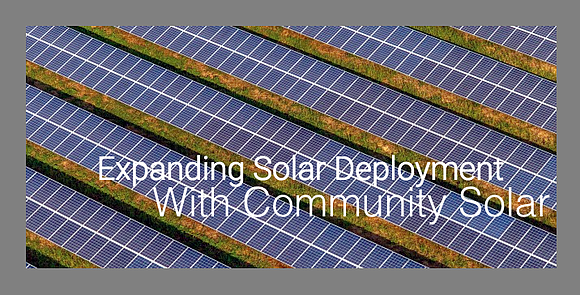 More often than not, the sun is shining in Memphis – and we are failing to harvest its energy. Hopefully, that's about to change.
This Thursday night, January 26, staff from the Department of Energy (DOE) will be in Memphis to present information on an opportunity that could help bring solar powered energy into African-American communities in Memphis.
DOE's Sunshot Solar in Your Community Challenge is aimed at expanding the solar market to a diverse array of new consumers, including low- and moderate-income customers, and nonprofit community-serving organizations. The challenge hopes to inspire local teams across the country to participate in project proposals that would bring community solar programs and projects to their communities.
Thursday night's meeting is free and open to the public.
Dr. Carnita Atwater will host the event at the African American International Museum, supporting the effort to bring low-cost, clean solar energy into African-American communities. Already, Dr. Atwater's New Chicago Community Partnership Resuscitation (CPR) Plan includes building 125 homes with solar panels and tankless water heaters and a cutting-edge walking and nature trails with solar lighting.
New Chicago CPR also runs an active sustainable going-green education program that teaches children about recycling, solar panels and wind turbines. Dr. Atwater's commitment to solar has a long history, including owning a 100-acre farm sustained by solar panels.
"It is with great pleasure that I am hosting this Solar in Your Community Challenge Event," said Dr. Atwater.
"Indeed, it is time for the City of Memphis to be the bridge to embrace another form of sustainable energy, especially in the low-income communities that will also reap the financial savings that come along with the usage of solar energy. I truly support this initiative to engage citizens in Memphis to look at alternative solutions for energy."
Community solar projects, sometimes known as solar gardens, come in different forms, with most focused on providing solar generated electricity to a specific, smaller community. Communities can own the solar projects themselves or work with third parties.
Community members, political leaders, non-profit leaders, Memphis Light Gas and Water staff, the Southern Alliance for Clean Energy and others will gather to talk about the basics of community solar and learn about the SunShot Initiative, the emerging National Community Solar Partnership, and address the Solar In Your Community Challenge rules, including prize structure, teams, and timeline.
Attendees also will watch sample pitches and get a chance to brainstorm a pitch of their own.
"I applaud the Solar in Your Community Challenge competition," said Tennessee State Senator Lee Harris, who will be at Thursday night's meeting.
"Solar power is an increasingly viable option for Memphians to produce clean energy in their communities. My hope is that the competition will encourage more African Americans to engage with the burgeoning solar industry. I urge all interested in this competition to compete as I look forward to hearing more about our community's submissions."
The goal is that by participating local teams will build knowledge, capacity and wide support that will help address legal, technical, financial, and administrative aspects of community solar projects. Competing teams will be eligible for cash prizes and technical assistance from DOE and other experts nationwide.
Other political leaders, such as State Rep. Barbara Cooper (District 86), also have expressed excitement about the opportunity.
"It is a pleasure to have the opportunity to support Ms. Upchurch's work with the Southern Alliance for Clean Energy and participate in the Solar in Your Community Challenge," said Cooper.
"Solar energy's time has come. Access to solar is urgently needed in our communities, as it offers an alternative that eliminates environmental injustice and provides health and safety improvements as well as energy savings. I am proud to be a part of this effort moving and engaging communities towards better living conditions."
Memphis is home to the state's largest rooftop solar array, on the new IKEA store, and will soon be home to the state's largest ground mounted solar, at the Millington Naval base.
AT A GLANCE:
DOE's Solar in Your Community Challenge
When: January 26, 6 p.m.-8pm
Where: The African American International Museum Foundation, 1036 Firestone Ave.
For more information: Sandra Upchurch, Energy Justice Manager, 901-826-1658; sandra@cleanenergy.org