Growing up in the era of Obama
A senior on track to graduate from an academy in Chicago, Akin Ajanaku Coffy shares his story of growing up in the era of Obama.
Akin Ajanaku Coffy, Special to The New Tri-State Defender | 1/19/2017, 12:40 p.m.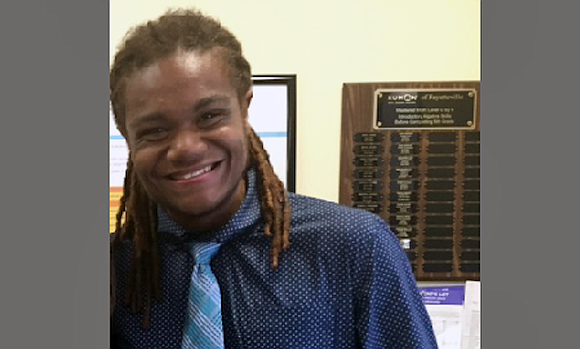 (Akin Ajanaku Coffy attends Morgan Park Academy in Chicago, the hometown of the 44th President of the United States.)
When Barack Obama won the election (in November 2004), I was nine and a half years old. My sister and dad went to the victory speech (in Grant Park), with an estimated crowd of 240,000 people in attendance.
I did not attend because I hate crowds and loud noises. I watched on television, hoping that I would be able to see my sister and dad. I recall my dad telling us that he had to put my sister on his shoulders in order for her to see.
Fast forward eight years to the day after the 2016 presidential election. While crossing the street (and) walking to the train station from school, a man in a black pickup truck yelled out the N word. I was shocked and taken off guard.
Today I know no one holds my dreams and future but me. I am responsible and accountable to my family and all those who have gone before me to push forward.
I live in a world where the odds from birth (seem to) have been stacked against me…a young African-American male living in the inner city of Chicago, the highest crime capital/neighborhood. I am driven
more than ever to be a much-needed model of success in my community.
The journey of resilience will not stop with my generation and me. So many who came before me endured far more challenging circumstances and times (that) I would be embarrassed to complain. I believe that energy would be better used to make a tangible difference in my community.
I was raised with the school of thought which says INPUT always equals OUTPUT and (that) there are no surprises. Yes, the playing field may not be level, but it does not excuse me to give less than my very best.
At birth, I experienced aspirating meconium (also referred to as meconium aspiration syndrome MAS), causing me to go into distress and leaving me unable to breathe, along with seizures and other complications. Aspirating meconium does not leave infants with outwardly distinctive deformities, it causes trauma to the brain.
I "look normal," however my brain functions in a fundamentally different manner than one unaffected by MAS. What I know for sure is that as a result of this turbulent birth, my prognosis was bleak to say the least. Seventeen years later, I would come to see the beauty and light at the end of this tunnel.
With very few exceptions, my parents were discouraged from the very beginning by medical professionals, therapists, teachers and school administrators. They have exhausted every avenue to help me achieve as much independence as possible. They have sought out therapists and have had extensive and very costly evaluations in an effort to pinpoint areas that we could specifically work on to overcome my brain's way of working.
One of the many turning points for me was when my parents decided to home school me. It was a risk that had no guarantee of success. It was agreed that if I stayed on the path of lowered expectations for me, it would be a disservice to me and I would never be able to reach my full potential.