Three Point Play: Grizz drop MLK game to Chicago, 108-104
MLK50 jerseys look great though.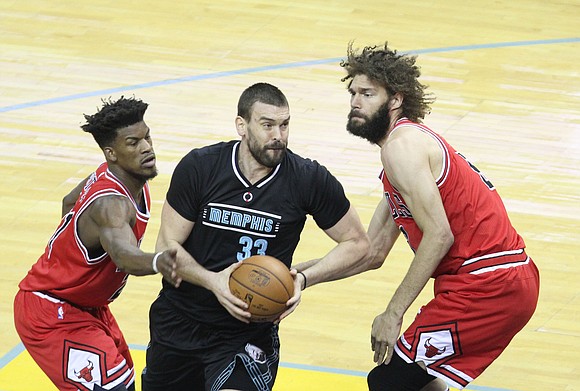 If you're looking for the Grizzlies to play today — on Martin Luther King Day — you're late.
No, the Grizzlies played on Sunday night on Dr. King's actual birthday, debuting their black MLK50 jerseys on-court for the first time. And after all the forums, summits and symposium, ultimately there's a game that matters.
It was a game the Grizzlies did not win, falling 104-108 to the Chicago Bulls. Here's my live three-point play from last night's game, along with postgame remarks from Mike Conley and Marc Gasol.