The Downtown Church settles into Clayborn Temple
While embracing history and welcoming change.
Tony Jones, Special to The New Tri-State Defender | 1/13/2017, 11:52 a.m.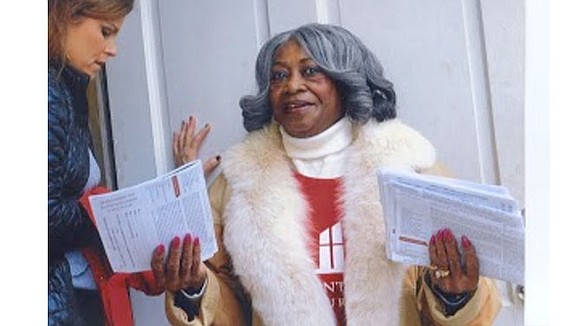 There were no ringing bells, grand processions, resounding introductions of dignitaries and no jostling media pack to mark the Downtown Church's first official Sunday service in its new home in the recently re-opened Clayborn Temple on New Year's Day.
None were needed to take note of a significant step forward in the city's history.
The church had held a Christmas Eve service in the building. And in one of those instances some would call providence, New Year's Day 2017 had fallen on a Sunday, aligning with the church's role in renovating the venerable civil rights site.
Clayborn Temple was the key meeting site for the sanitation workers during the strike that brought Dr. Martin Luther King Jr. to Memphis. It's where he gave one of his final public speeches before he was gunned down while standing on the balcony of the old Lorraine Hotel late in the afternoon on April 4, 1968.
As the years passed, deterioration set in, along with a wounded sense of insult for many. Then, late last year, came word that the crumbling edifice had been purchased by the locally based non-profit group Clayborn Reborn. And that the Downtown Church would serve as the anchor tenant for the planned renovation of the venerable site in the same way an anchor tenant serves for a shopping mall.
On New Year's Day, Downtown Church Pastor the Rev. Richard Rieves stood on plywood as he presided over the service. A tremendous amount of work still must be done. With faith abundant, the New Year's Day service could be read as a signal of acceleration for the project.
"I'm a native Memphian, so it was extremely significant to me," Rieves said.
"When I came back home in June, 2008, having pastored churches in Mississippi and Colorado, I felt it was a God-given passion to see Dr. King's "Beloved Community" materialized through the gospel and reach across racial lines and socio economic lines to see a radical community that was very diverse come together and live as a family in Christ in a church community."
Clayborn Temple sits at the line of 38103 (downtown) and 38126, one of the poorest zip codes in the country, Rieves said, adding context.
"We wanted to reach people in that community (38126), as well as 38103. Because of Clayborn Temple's history in the civil rights movement, it's history as a Second Presbyterian church, it was very significant to be in a building that so tangibly evidences what we feel God is calling us to do."
The city's on-going racial divide perplexes him.
"I think more than anything we have been paralyzed since Dr. King's assassination. I don't think there has been a major unifying moment since his death. It's been a cloud over the city."
With discernible hesitancy and a somewhat regretful tone, he said, "There are so many events that intentionally oppressed African Americans in Memphis. Like the work that the University of Memphis is doing on the Memphis Massacre, the lynchings in Memphis, the Crump era.