Pastor issues call to Church and Leadership Planning Conference
Kelvin Cowans, Special to The New Tri-State Defender | 1/5/2017, 1:11 p.m.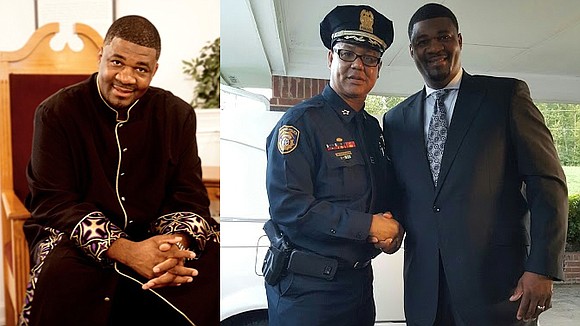 A seasoned pastor, the Rev. Antonio D. Jones shepherded Oak Grove Missionary Baptist Church in Mississippi for 11 years before recently planting himself in Memphis as the new pastor of Hickory Hill Missionary Baptist Church at 6580 E. Raines Rd.
On January 21 from 9 a.m. to noon, Hickory Hill MBC will be the venue for the Annual Church and Leadership Planning Conference.
Kelvin Cowans: No one can question your leadership, as you have indeed been a pastor for over 17 years. So right now our focus is on this conference that you all are offering to the church and the community. Just where are you hoping to take this one?
Pastor Antonio Jones: (The) one thing that I impress upon the church is having more community involvement – extending our fellowship and love more than just inside the walls of the church. It's all right to praise and worship within, but we must also tend to the commission and commandments of the Word, which is to go out into the world to draw and help change people's lives.
KC: What are (some) of the things that you believe the community will receive out of this conference.
Pastor Jones: Opportunity and an open invitation. Having this leadership conference is one of the game-changers we are banking on. Equipping headships to lead and offering tools for others to improve plans that they already have in place. Whether you are a leader, teacher, parent or layperson, you will leave feeling more empowered to serve those who look to you for guidance. If those persons in your life are out of reach, our church family is available to you….
The theme of the conference is "There is a prescription ready for pick up, but you must take it according to the directions." Matthew 5:16 and Ephesians 4:32 are our foundational Scriptures. What they are saying is that the Word has something for everyone and it has something that can heal anyone. …We have three awesome speakers coming to deliver those prescriptions – Minister Christine Glass, Koinonia Baptist Church; Evangelist Paulette Moore, St. Stephen Baptist Church and Pastor Brandon Walker of New Shelby Missionary Baptist Church….
KC: As a pastor with many years of experience, you've seen almost as many people hurting as a hospital. What do you believe is missing in our communities?
Pastor Jones: There is so much that is missing, especially in and for our young people. I truly believe that we overlook the children. Some in our previous generations have become so focused on Christianity or other religious "beliefs" they forget to introduce the concept of "following Christ" to our youth. Therefore, when the family, community and the church doesn't address their issues, the problems become bigger.
Compounding those problems, now days people just don't come to church to hear the Word of God. They come expecting lots of activity or entertainment. As a church family, we want to heal them or nurture and develop the spiritual side of the person first and then provide services such as health and awareness, business classes, extracurricular activities, spiritual group sessions and other things pertinent to their life's fulfillment and success. …We need more leaders inside and outside of the church, so we must prepare to raise up the next generations of leaders.