Commentary: So many people failed Black History Month 2017
Corey Townsend, The Root | 2/28/2017, 10:32 a.m.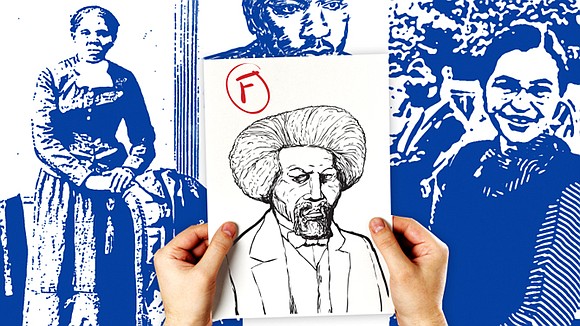 I, in all my melanin-filled glory, am here to tell you that we don't just arbitrarily call it the Motherland. There were kingdoms, inventors, intellectuals and thriving cultures before anyone was forced to leave their countries. We even have an entire museum in Washington, D.C., depicting our history. Take a look—it might change your life and Black History Month display boards. Making your Pinterest boards a reality and neglecting to add melanin doesn't speed your cause forward; it stops it in its tracks.
As mentioned, I know a lot of you think we all look alike, but this is one time that you need not make that public mistake. A mistake like confusing Rosa Parks with Harriet Tubman will fill your life with more trouble than you ever intended. No one will think that you wanted Tubman to take a seat to relax from her tireless work of freeing our people; they'll just think you're racist.
4. Forget referencing your "black friend."
Yes, kudos to you for acquiring some diversity in your circle of friends, but this does not warrant a medal and is not something to boast about. You will not become any more relatable to any black person by telling him or her that you have a black friend. It teeters along the lines of racism—actually, it Dougies smooth the hell over the line, and now you're that fluorescent appropriating person. We can't all be Adele.
5. Celebrities are cool, but black folks are more than a famous face.
Sure, it's cool to shout out M.J. (pick one) or talented muva Beyoncé, but there is more to our history than the glitz and glamour of Hollywood. If you're an educator, take this opportunity to immerse your classroom in the hidden figures that may be lost to you.
Try a day without using a black invention; it's hard. If you're just an average, run-of-the-mill ecru person, read a book and find out how you can be an ally to the cause. You don't need an Oprah's Lifeclass lesson on how to be a good person; you just need to let Google be the friend it was placed on this earth to be.
6. Know your culinary lane.
Yes, our food is amazing—orgasmic, even—but leave the seasoning to the professionals. I know you long to partake in the divine joys of our culture's food, but this is not your lane. You may come from a people notorious for their allergy to seasoning, so a how-to tutorial on frying chicken may not be your calling or ministry. I promise you, the world will not be a better place with your gluten-free tutorial, and you are not doing any of my ancestors proud. In fact, I think they just rolled over in their graves.
Lawry's and pepper go a long way. And if you're an owner of a culinary establishment, you may want to shy away from stereotypical advertisements. Yes, I know it seems like a great idea between you and Becky, but trust me, Keisha won't agree.