Meet the black women seeking to change the face of the DNC
Glynda Carr, theGrio | 2/25/2017, 8:52 a.m.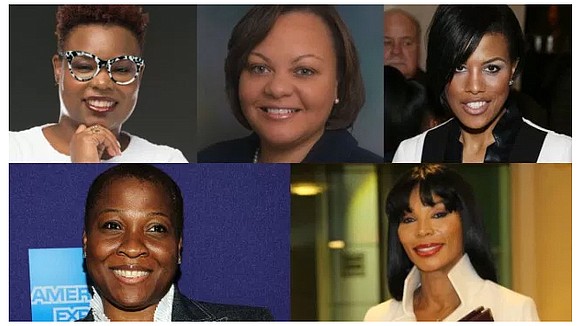 As Democrats regroup and reimagine a stronger and more engaged party, it is imperative they revisit the successes and lessons learned from the past. Black women voters have been the building blocks of winning coalitions for Democrats, a consistent and loyal constituency.
Black women have been among the three most active voting groups in America. In 2008 and 2012, 70 percent of eligible black women casted ballots accounting for the highest voter turnout of any racial or gender group, proving that their voting power can and does determine elections. A closer look at the data shows that in 2012 Barack Obama won re-election by 4.9 million votes. Black women cast a total of 11.4 million ballots, providing the margin he needed to win.
This past November 8th, hoping to protect the gains made over the last eight years, black women did what we always do, we showed up and casted our ballots for Democracy, a system and infrastructure that often times does not show up for us. Not only did 94 percent of black women vote to keep this country moving forward by casting ballots for Hillary Clinton, we saw important elected-office gains by black women, despite the otherwise dismal defeat of progressives during the general election.
At this critical crossroads, some are suggesting moving away from "identity politics" and shifting priorities and resources to winning back white working class voters. This is not an "either or" proposition. As the Democrats decide on their leadership, priorities and strategies, they must recognize the pivotal role that black women play in the fabric of our democracy and progressive politics.
According to a new study by pollster Cornell Belcher, the CEO of Brilliant Corner Research, 63 percent of black voters feel taken for granted by the Democratic Party. Democrats cannot move forward with a plan that does not strengthen their very foundation. If the party wants a more reflective democracy then its leadership, policy priorities and engagement investments must mirror that commitment.
Currently there are two black women serving in leadership roles at the Democratic National Committee (DNC), Donna Brazile, the interim chair and Stephanie Rawlings-Blake who serves as Secretary. Donna Brazile has served twice as an appointed interim chair, but neither the DNC nor RNC has ever elected a black woman as Chair.
This Saturday members of the DNC will cast their votes for the leaders who will seek to rebuild the Party's infrastructure and redesign a plan and pathway forward after a bruising loss this past November. There are five black women seeking to change the face of the DNC. Meet the black women seeking to lead the DNC:
Jehmu Greene
Jehmu Greene is one of two women running for Chair of the DNC. Greene has been a Fox News Political Analyst since 2010. Early in her career she was the Executive Director of the Texas Young Democrats before moving to Washington, DC. Greene is the former Executive Director of Rock the Vote and has worked and served on various committees at the DNC including the Director of Women's Outreach and Southern Political Director. Greene is also the former Executive Director of The Women's Media Center, a national organization focused on amplifying women's voices in the media.