Morehouse at 150: Destroying 7 myths that challenge the excellence of HBCUs
Ivory A. Toldson, The Root | 2/20/2017, 8:50 a.m.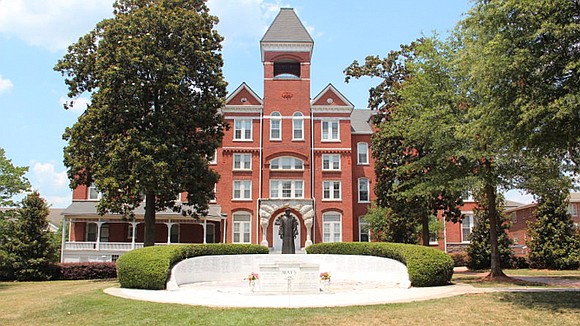 HBCUs have a rich history and powerful mystique that continue to shape African-American culture and inspire academic success. In popular culture, HBCUs have provided the context for movies, such as School Daze and Drumline, and television series, such as A Different World and The Quad.
Most of America's civil rights giants were educated at HBCUs, including Dr. Martin Luther King Jr., W.E.B. Du Bois, Rosa Parks, Booker T. Washington and Thurgood Marshall. In our time, Jesse Jackson, Andrew Young, Barbara Jordan, Rep. John Lewis, Marian Wright Edelman and Douglas Wilder all earned their degrees at HBCUs. Legendary artists and authors came out of HBCUs, such as Ralph Ellison, Alice Walker, Zora Neale Hurston, Langston Hughes and Toni Morrison.
Even though our nation's HBCUs make up just 3 percent of colleges and universities, they produce 27 percent of African-American students with bachelor's degrees in science, technology, engineering and math (STEM) fields and one-fourth of the bachelor's degrees in education awarded to African Americans.
This year, Morehouse College and eight other HBCUs are celebrating 150 years of service. In addition to Morehouse, the HBCUs that will celebrate their sesquicentennial in 2017 are: Alabama State University; Barber-Scotia College (non-accredited); Fayetteville State University; Howard University; Johnson C. Smith University; Morgan State University; St. Augustine's University; and Talladega College. Eight of the nine continue to thrive as fully accredited institutions of higher education.
As one of many higher education options, HBCUs have also been subject to fair and unfair scrutiny from education consumers, policymakers, cultural critics and social commentators. Many people who critique HBCUs base their opinions on speculation, biases and myths. Using the most recent data from the Integrated Postsecondary Education Data System (IPEDS), this article addresses some of the most common myths about HBCUs.
Myth 1: HBCUs have a declining enrollment.
The total enrollment of HBCUs has continued to make steady gains over the last two decades. According to the most recent data from IPEDS, the total enrollment of HBCUs collectively is 311,671, compared with 260,749 in 1990.
Seventy-nine of the 105 HBCUs surveyed have a larger enrollment today than they did in 1990. Only 26 HBCUs have experienced enrollment declines since 1990, with percentage drops ranging from 1 percent to 55 percent. Twelve HBCUs lost more than 20 percent of their student population when comparing their enrollment of 2012 with their enrollment in 1990.
In 2013, three HBCUs had an enrollment of more than 10,000 students. There are 31 HBCUs with an enrollment of less than 1,000 students. While a large student enrollment is generally regarded as a positive indicator for a school, the ideal size for a university varies. Therefore, enrollment gains or losses over time are a more reliable indicator of an institution's health.
Myth 2: HBCUs are losing enrollment because more black students are choosing predominately white institutions.
Although most HBCUs have grown enrollment since 1990, the data also reveals that the total gain in HBCU attendance has not outpaced the gains made in black students attending institutions of higher education, generally. However, HBCUs are not losing a lot of students to predominately white institutions (PWIs). HBCUs are generally more selective than they were 10 years ago, and are losing students to open-admissions community and for-profit colleges.