Power in 30, says local basketball coach and businessman
TSD Newsroom | 2/17/2017, 10:18 a.m.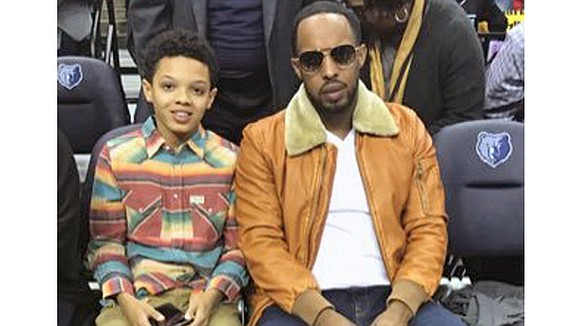 Through the "Power of 30," Curtis Givens is giving back to the community. He knows the difficulties of growing up in the Memphis inner city, but through faith in God and hard work Givens is a successful businessman and – most importantly – the coach of his11-year-old son's basketball team.
By reaching out to 30 of his friends and securing their donations of $333.33 each, this past Friday evening Givens and company presented a $10,000 check to the National Community Parenting Council (NCPC). The social entrepreneurship organization promotes positive social behavior among children, youth and young adults through a network of media-based and popular culture products, activities and services.
In attendance at the first anniversary of the event were prominent nightclub owners and other businessmen, doctors, lawyers, teachers, ball players and others who demonstrated their commitment to help "make Memphis greater."
Tommie Richardson, MD, the Rev. Dr. L. LaSimba Gray and Sandy Snell are the founders of NCPC.
Richardson, a Memphian and now resident of Atlanta, is a renowned addictionologist and a consultant for the NBA, NFL and their players' associations.

Gray, pastor of New Sardis Baptist Church and the immediate past president of the Memphis Rainbow PUSH Coalition, has long been in the forefront of creating positive change in the Memphis community.

Snell is the founder of the Jackson, Miss.-based Women and Children Health Initiative and the former director of Marketing at Regional One Health, where she saw first-hand the ravages that occur largely because of the community's social ills.
The Power of 30 funds will be used to launch the Memphis Community Parenting Council. Joseph Kyles, president of the Memphis Rainbow PUSH Coalition, and SCS educator Ava Kyles, both supporters of their son's basketball team recommended that the funds be used for youth development. Among the first activities to tackle will be – you guessed it! – children and youth sports team.

Said Givens: "We want them all to become superstars, but we want them to be good students too."
PSBV (Positive Social Behavior Is Victory) is the Community Parenting slogan. Armed with clever interventions where our children go to school, work, shop, worship and play, the Memphis Community Parenting Council will disseminate messages that focus on preventing low education achievement, poor nutrition and fitness, bullying, substance abuse and other negative behaviors.
Carolyn Bell, who received the check on behalf of NCPC, is a spokesperson for Commpare, the organization's companion management arm.
"NCPC offers changing solutions for changing times," Bell said. "Through PSBV messages that counter negative images, we will fight fire with fire, and we will win."