Now serving: Porter-Leath Early Childhood Academy
Paula Anderson, Special to The New Tri-State Defender | 2/17/2017, 10:18 a.m.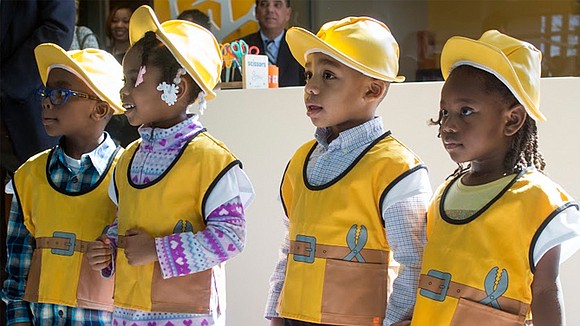 The Porter-Leath Early Childhood Academy – designed with children, parents and teachers in mind – has the primary goal of learning and development and is now open and serving.
The local nonprofit organization unveiled the state-of-the-art preschool and teacher training institute with a grand opening on Feb. 10.
The 32,000-square-foot facility is located at 628 Alice Ave. near the Pine Hill Community Center and golf course. It serves children six weeks to five years old who come from low-income families.
Presented as a one-of-kind design in the nation, the Porter-Leath Early Childhood Academy creates a learning environment that will focus on the significant aspects of a child's development during his or her Pre-K education. Its aesthetic look will provide children with visual and cognitive learning opportunities.
Funding for the facility came from a private investment of $9.8 million dollars to help strengthen the Pre-K program and teacher professional development in Shelby County. The landscaping emphasizes natural and creative space, with an aim of motivating, stimulating and inspiring children to learn.
"This is an academic facility, but we also want parents and teachers to be successful in addition to the children," said Rob Hughes, development director. "We believe in an approach that serves the whole child to empower children in poverty to reach their highest achievement potential."
The academy's theme is a river and forest combination to create a visual atmosphere that is reflective of the Mississippi River, local culture and geography. RDG Planning and Design is the architectural firm that designed the creative environment for children to play and explore.
The Teacher Excellence Program will provide teachers with educational tools, resources and professional development to support being quality Pre-K teachers – not childcare providers. Accountability is one of the key values. Teacher performance will be monitored to ensure the effectiveness and efficacy of the learning program.

Each learning area – 16 classrooms – at the Porter-Leath Childhood Academy fully accommodates the children's height and stage of development. There are observation rooms to monitor teacher behavior and training techniques. Teachers will have to demonstrate their new skills, with evaluations by instructional coaches.
Rafal Hart, who joined Porter Leath in 2016, will lead the Teacher Excellence Program as vice-president.
"We are very excited about the Porter-Leath Teacher Excellence Program professionalizing the work of early childhood education by providing professional development and in-classroom technical assistance and support to teachers," Hart said.
"Additionally, as the TEP will strengthen our practices, we look forward to expanding our reach to the overall Shelby County early childhood education community and beyond as we recognize that a child's future school success starts with a strong foundation in those very important and formative birth to five early years."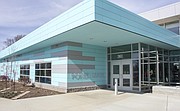 Working with parents is key to the Porter-Leath mission of helping the whole family be successful. Parents who may need to build upon their own education will have an opportunity to obtain a GED and access other services that are available through Porter-Leath partnerships.
Porter-Leath serves approximately 6,000 students throughout Shelby County and has a vested interest to ensure that children have an opportunity to move out of poverty-stricken environmenst.

"This is not just a new building, this is a home for our quality Teacher Excellence Program to continually invest in teachers who will equip children for lifelong academic success," Hughes said. "Ensuring that our students enter kindergarten ready is our immediate goal, as that best equips them to read on grade level in third grade and then to graduate high school."
(For more information, contact Rob Hughes at 901-5277-2500, ext. 1167; or email rhughes@porterleath.org. Paula Anderson can be reached at writingbydesignpr@gmail.com.)