Taking inner city businesses to the next level
The upcoming Inner-City Capital Connections training program can help small businesses in economically-distressed areas grow in Memphis.
Special To TSDMemphis.com | 2/16/2017, 12:30 p.m.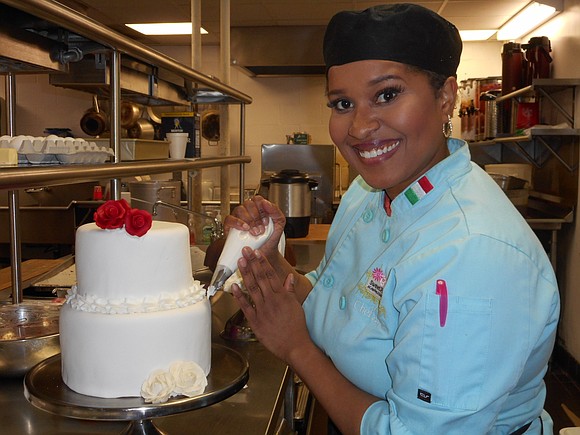 When it came to career choices, Aryen Moore-Alston had more than the average person. She grew up in Italy, and at various times in her life, she's been an artificial-intelligence expert with NASA, a technology specialist with Apple, a Japan-based professional hip-hop dancer (she's fluent in Japanese), and a Hollywood casting agent.
But ultimately, she determined that she needed to focus on her real passion – cooking.
"I've loved cooking since I was a young child. I feel like I was blessed with a culinary gift. My mom encouraged me to pursue it. My specialty began with our baked goods. There's a fruit or vegetable in everything we bake. Because I've traveled all over the world, I believe my flavor palate has a very international flair."
She opened her boutique catering business "Sweet Potato Baby" in March of 2014. Three months later, she heard about a national small business development program that would be holding a session in Memphis. She decided that even though she was a brand-new business owner, she needed to take advantage of the opportunity.
"I knew I didn't qualify. The minimum revenue requirement was $2 million and my business was brand new. But I went for it because I learned it was a way to expose my business to the types of businesses that are doing what I'm doing in the industry and in the inner city in hopes to gain those relationships, investment capital, angel investment and all that related stuff."
The program was Inner-City Capital Connections (ICCC), a national program designed to help small businesses in economically-distressed areas grow. ICCC is part of the Initiative for a Competitive Inner City (ICIC) a national nonprofit research and advisory organization and one of the country's leading authorities on U.S. inner city economies.
"I learned so much. I mean, it was almost to the point where I felt like I was going to business school for that one-day executive education class."
The ICCC training is often referred to as an "MBA on steroids," a 40-hour executive education curriculum that includes sessions on best practices in strategy, sales & marketing, talent management and small business finance. ICCC helps small business CEOs build capacity for sustainable growth in revenue, profitability and employment.
A capital matching conference held in New York every November is the culmination of the program. ICCC participants put their learning into action by pitching their businesses to investors, in what some describe as "a kinder, gentler 'Shark Tank.'"

"It's a unique program, with a proven track record of success, says Hyacinth Vassell, ICCC's program director. "We match the businesses with local coaches and mentors who can give them access to potential capital sources and broad professional network connections. It is the only program that educates inner city small businesses about the forms of capital and matches them with appropriate capital providers."
ICCC training programs are held in 6-8 cities each year. In 2016 those cities included Boston, Chicago, Dallas, St. Louis, Milwaukee and others. Vassell says there are impressive statistics documenting ICCC's success.