Ripping the veil off black women and convict labor
Dr. Talitha L. LeFlouria's 11-year journey gives voice to a largely untold story.
Karanja A. Ajanaku, kajanaku@tsdmemphis.com | 2/16/2017, 11:24 a.m.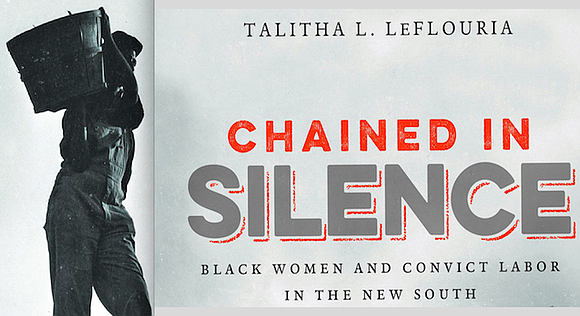 As much as I knew about men who have gone to chain gangs, I never heard about women. While I was in graduate school at Howard University ... working on my doctorate, I decided to write a research paper that focused on the plight of black males in the convict lease and chain gang systems of the South. In the process of doing so, I came across a book written by a scholar named Mary Ellen Curtin. In that book was one chapter on black women who had been forced to work in convict labor camps in Alabama. I approached the chair of my department and told them that I wanted to do some research on Georgia … and I thought that would be interesting to study. They gave me a smart grant and sent me there.
On my first research trip, I found a treasure trove of information that pointed to the history of incarceration of black women in Post-Civil War Georgia and the history of black women who were forced to work on chain gangs in Georgia. The rest is history, and that became the basis of my dissertation, which then became the basis of "Chained in Silence."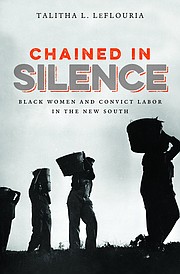 K.A. Ajanaku: Some of the reviews talk about the importance of your book and the role that it plays in contemporary debate on mass incarceration and prison reform. Is that the way you see it?
Dr. LeFlouria: I do. I see it as a historical pretext to help us better understand the plight of mass incarceration and its impact on black women today who are oftentimes marginalized in those conversations, and who are oftentimes invisible.
Often, mass incarceration is framed as a black-male issue. It's an issue that also affects black women. Since the 1980's, the rate of black women incarcerated … has grown by 836 percent. That's a problem. ... (T)he fastest growing (prison) population was black women at one point in time.
I do believe that this book definitely gives a very strong historical pretext to our foundation for understanding that. Because during the period that I write about, the post-emancipation period, over 98 percent of the female prison population of Georgia was comprised of black women, nearly 100 percent of the population. It also helps us to better understand the history of state-sanctioned anti-black gendered violence, the effect of state-sanctioned violence on black women. I think that the book does both of those things.
K.A. Ajanaku: Also, a review said that your book is sort of a rejection of the notion that convict labor was simply slavery that persisted. What does that mean?
Dr. LeFlouria: What that means is that while I do believe that convict labor regimes that emerged after the Civil War preserved the worst features of slavery – for black men, it very much was the system that replicated slavery – for black women it was a system that was, in many ways, worst than slavery primarily because ... after emancipation their (black women) reproductive value is no longer intact. …