Ripping the veil off black women and convict labor
Dr. Talitha L. LeFlouria's 11-year journey gives voice to a largely untold story.
Karanja A. Ajanaku, kajanaku@tsdmemphis.com | 2/16/2017, 11:24 a.m.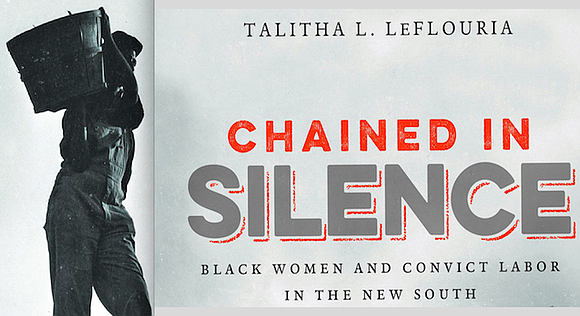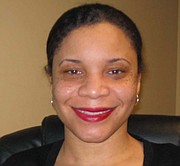 Over the course of 11 years, Dr. Talitha L. LeFlouria endeavored to document the stories of African-American women who endured Georgia's prison system. Her book – "Chained in Silence: Black Women and Convict Labor in the New South" – reflects that effort and will be the basis of Dr. LeFlouria's address at the National Civil Rights Museum on Thursday (Feb. 16).
In an interview with The New Tri-State Defender Executive Editor Karanja A. Ajanaku, Dr. LeFlouria discusses her research journey, the implications of the findings and how they relate to the pursuit of criminal justice today.
Karanja A. Ajanaku – I see that you went to Clark Atlanta University. Where are you from?
Dr. Talitha L. LeFlouria: Clark Atlanta University is where I went for undergrad. I'm originally from Ann Arbor, Mich.
K.A. Ajanaku: How did you get to Clark Atlanta then?
Dr. LeFlouria: When I graduated from high school, one of my dreams was to attend a historically black college (or) university… plus, I wanted to be a part of the Atlanta University Center because it's a very highly-respected center for black learning. … Also, because I am the product of Georgia migrants.
K.A. Ajanaku: How did you get into all of the research that you've done on women in Georgia and the convict lease system? How does that become an interest of someone?
Dr. LeFlouria: From a personal perspective, my great-grandparents were born and raised in Jim Crow Georgia. I grew up hearing stories about what it was like to grow up in an environment where they lived (amid) the constant threat of violence and terror. A lot of it was my way of trying to interpret my great-grandmother's silences and a lot of the unspoken things that she just refused to discuss. …
(A)s excited as she was to talk about what it was like dating my great-grandfather – they had 13 children together, what it was like when they were courting, how much she loved going to the picture show – she would get to the point of talking about what it was like to go segregated movies but she wouldn't go much further. There were times when she would just sort of clam up.
I think that ("Chained in Silence") in many ways (is) my attempt to try to interpret her silences while at the same time giving voice to the women who have never been heard. I've known about chain gangs for a very long time. My great-grandmother actually grew up four miles from the worst chain gang in the state of Georgia/
K.A. Ajanaku: Is that right!
Dr. LeFlouria: Yes, she grew up a stone throw from the chain gang, from the stockade in her county. So, much of the way that she raised her children, grandchildren, and great-grandchildren … to have a strict obedience to law and order (was) because she knew the effects that massive incarceration within that period had on black people. She didn't want her children, her offspring, to go to prison.