Rev. Sharpton headed to The BLVD Sunday
Black History Month appearance will include two speaking stops.
Brittney Elkins, Special to The New Tri-State Defender | 2/16/2017, 10:50 a.m.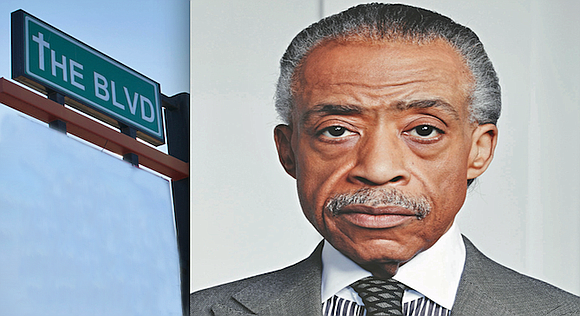 Following the arrival of a new White House administration that has many questioning their civil and human rights protections, renowned civil rights leader, the Rev Al Sharpton will be the guest speaker for Heritage Sunday at Mississippi Boulevard Christian Church-Disciples of Christ (The Blvd) on Sunday, February 19.
As one of various guests invited to The Blvd during February in celebration of Black History Month, Sharpton, the high-profile founder and president of the National Action Network, will speak at 9 a.m. at the church's Southwind campus, 8220 E. Shelby Drive, and 10:30 a.m. at the main, Midtown campus, 70 N. Bellevue Boulevard.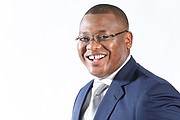 "Reverend Sharpton has played a pivotal role in the struggle for civil and human rights in this country, and I believe he provides a nonviolent viewpoint on protests that many in our congregation want to hear," said J. Lawrence Turner, senior pastor of The Blvd.
This is believed to be the activist's first time speaking at the historic Midtown church, which opened its doors in 1921. Pastor Turner views Sharpton's words as especially important now, with the current political climate, to reflect on the history of peaceful resistance.
"Many in our community are concerned about violations of civil and human rights and we hope that this event will help to start healthy dialogue about how we can all participate in American democracy," said Turner.
Belmont University Chorale of Nashville will be the musical guest for Heritage Sunday, meant to commemorate and honor African-American leaders.
Turner has served as senior pastor for the past four years. The Nashville native was pastor at Community Baptist Church in New Haven, Conn. for seven years before moving to Memphis to lead The Blvd in 2013. Since then, he has expanded the Midtown ministry into East Memphis with addition of the Southwind campus.
Both worship services are free and open to the public. Early arrival is suggested.
(For more information, call 901-729-6222.)