Living With History
Descendants of Ida B. Wells believe everyone has the potential for greatness.
Sharee Silerio, The Root | 2/15/2017, 11:34 a.m.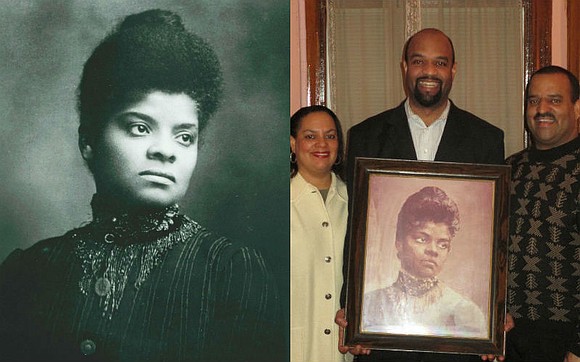 Editor's note: For Black History Month, The Root is speaking to the relatives of our most cherished African-American heroes in a series called Living With History. To open the series, we interviewed a descendant of Frederick Douglass and Booker T. Washington. Today we feature Michelle and Daniel Duster, the great-grandchildren of Ida B. Wells-Barnett, renowned journalist, anti-lynching crusader, suffragist, civil rights pioneer and co-founder of the National Association for the Advancement of Colored People and the National Association for Colored Women.
Born a slave in Holly Springs, Miss., in 1862, Ida B. Wells was a brave woman who used her gift of writing, speaking and organizing to condemn injustice in the United States. For example, in 1893 Wells, along with Frederick Douglass, Irvine Garland Penn and Ferdinand Lee Barnett (her future husband), criticized the lack of black representation in the World's Columbian Exposition by writing and distributing a pamphlet titled The Reason Why the Colored American Is Not in the World's Columbian Exposition.
In 1988, five of Wells' grandchildren founded the Ida B. Wells Memorial Foundation, which supports the Ida B. Wells Museum and awards scholarships to Rust College students.
Michelle Duster is in her 50s and Daniel Duster is 48; both reside in Chicago and knew from an early age that they were related to Wells. In the following Q&A with The Root, they discuss how Wells' legacy has influenced their life's work, the impact of her fight against racism and sexism in America, and the importance of black history.
The Root: How has being Wells' descendant impacted your life?
Michelle Duster: In addition to having many positive female role models in my mother, aunts, grandmother and other amazing women, the knowledge that my great-grandmother did so many things during a time when blacks and women had severe restrictions and [fewer] opportunities makes me think that I can achieve a lot in my life.
Daniel Duster: It has given me a sense of responsibility and duty to maintain high moral character and help others. Most of her descendants are doing well, educated and [doing] something to help their communities.
TR: What are you doing to continue Wells' work?
MD: I teach and tutor writing at the college level and am also collaborating with others on writing projects. One is an anthology of essays, poems and artwork by African-American women about Michelle Obama's impact as the first lady. The other is a sequel to the children's history book Tate and His Historic Dream.
Dan and I are also working together on some writing projects that will help make our great-grandmother's writing more accessible to people and give perspective into our own experiences.
DD: I do motivational speaking, training and coaching. I do keynotes and workshops for corporations and schools. I frequently incorporate things about Ida B. Wells into my speeches.
TR: How has Wells influenced what you are doing now?
MD: I am determined to do what I can to help African Americans' voices be heard and stories be told.