'FinTech': A way to make money from mobile?
Financial technology could be equalizer for people of color.
Richard Prince, The Root | 2/15/2017, 11:24 a.m.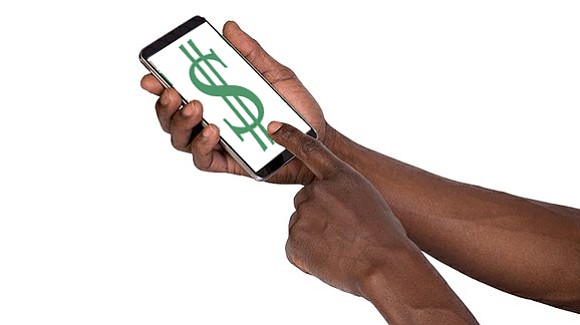 When entrepreneurs and policymakers interested in diversity gathered in Washington on Tuesday, they talked about computer technology — and about how people of color should be using it not just to send tweets and watch videos, but also to make money.
They discussed "FinTech," shorthand for "financial technology," and it was presented as a way for African Americans, in particular, to recoup losses from the recession of 2008 and 2009, from mortgages that went underwater and from other business setbacks.
Just last month, Seaway Bank and Trust, for decades the largest black-owned bank in Chicago, was shut down by regulators, leaving just one black-owned bank in the city. Other African American investors could not be found to save it, and an Indian American-owned company took it over. The development, considered symptomatic of a larger trend, hardly made news outside of Chicago.
Kelvin Boston, who hosts "Moneywise," a financial advice television program on public television, invoked the African American unemployment rate, which stands at 10.5 percent, at the 8th Annual Broadband and Social Justice Summit & FinTech Empowerment Forum, staged in Washington by the Multicultural Media, Telecom and Internet Council, known as MMTC.
"There aren't enough jobs to put everybody back to work. We need to create jobs," Boston said. FinTech creates jobs. People will be visiting their doctors online. They are already banking online.
To be sure, there were other developments at the conference, which was attended by all three members of the Federal Communications Commission along with venture capitalists, social reformers and some past FCC members. It was where business reporters needed to be.
MMTC President Kim Keenan reminded attendees that Comcast Cable is accepting proposals for two substantially African American-owned, independent networks that it will launch in select Comcast markets by January 2019. "Proposals are due by March 15, 2017, and the two networks will be selected in the coming months," according to Comcast. The new networks sprang from covenants to which Comcast agreed when it was granted approval to buy NBCUniversal, a deal completed in 2011. ASPiRE, launched by Magic Johnson in 2012, and Revolt, launched by Sean "Diddy" Combs in 2013, resulted. The covenants also created Hispanic and Asian American networks. Kids Central and Primo TV, both geared toward Latinos, launched last month on Comcast Cable systems.
David Honig, co-founder of the MMTC, disclosed a development that could substantially boost the number of radio stations owned by people of color. He said all three FCC commissioners in attendance "agreed to move forward on the Media Incubator, which through a special waiver, would give a broadcaster an opportunity in some markets to acquire one more radio station than the rules allow if the broadcaster makes it possible for a socially and economically disadvantaged business to get into broadcast ownership in the same or a larger market," as RadioInk reported Wednesday. "This proposal originated with the National Association of Black Owned Broadcasters back in 1992. . . ."
Marc Morial, CEO of the National Urban League, delivered a fiery speech calling on the nation to "build bridges, not walls." He called broadband the "21st century Homestead Act."