THE CULTURAL COACH
Getting to 'yes' requires strategy, and a quiet, firm voice
Linda S. Wallace, Special to The New Tri-State Defender | 2/13/2017, 12:53 p.m.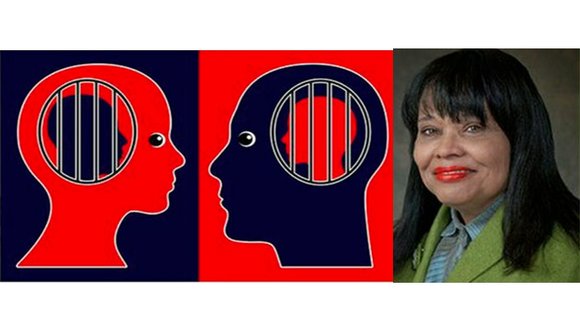 Dear Cultural Coach:
Television and newspapers lately are filled with stories about hatred, war, violence and bigotry. What can I do to help improve communication among the citizens of the world? — Ready to Grow
Dear Ready to Grow:
You have taken the first step simply by recognizing that each of us has the power to enlighten the world. So often we assume multiethnic and religious turmoil is an unbeatable foe. We turn our backs on it until hatred erupts and claims us as its latest victim. (Then we wonder why nobody has done anything before now.)
Every time I try to escape my problems, they find me. With age, finally, came the recognition that it is best to stand my ground. My mistakes have helped me to become a more effective cultural coach. Failure is a demanding teacher; often we have to change or grow to escape its grip.
Mistakes and setbacks come with hidden opportunities. If we make a huge mistake or face a great challenge, we must say, "We are really special to merit a problem this big. Not everyone could handle it."
My willingness to analyze my own mistakes has helped me gain influence and improve my effectiveness with diversity resistors.
So, here's step two: If we want to convince somebody else that his or her point of view is in error, we must share our own mistakes first. It creates a safe learning environment where everyone can audit his or her own failures. I find that the most effective cultural competency workshops occur when every participant shares a cross-cultural lesson or identifies a flaw.
In my younger days, I went around informing friends and colleagues that their racial perspectives were flawed. At age 38, I ended up on the hospital cardiac ward with a heart spasm. (My doctors attributed it to stress.) While I was eating bland food and taking uncomfortable tests, the people with the "wrong" ideas were enjoying the sunshine and dining at fabulous restaurants.
That is the moment I stumbled upon step three: It is far better to ask questions than to preach or argue. I find people learn faster when we offer them a chance to work through their beliefs. We need only coach them by asking questions.
For example, a student at a high school with a large number of Asian Americans once said to me that the Asian-American students all cheated. (This theory would explain how they outperform all their peers, you see.) I asked the student, "Have you ever seen them cheat?" The student had not. "Are you aware of any Asian American students who have been expelled for cheating?" The student had not.
"I don't know of any Asian American students who have been expelled either," I replied. "We lose credibility when we make statements we cannot support. Why not give this belief a bit more thought?"
This leads us to step four, which is by far the most difficult task. We must lead by setting an example. The best way to convince others that hatred, violence and discrimination are wrong is for us to walk our talk. By the way, if our stockbrokers, accountants, doctors, close friends and neighbors are all people of our race, sex and religion, we need to examine our commitment to inclusion.
Finally, we must integrate warmth, personal experience and humor into our dialogues. When most of us hear mention of the words "race" or "religious discord," we tense up and it becomes harder to listen or learn. Until we make these discussions less threatening, the conversation will never be very meaningful.
(Linda S. Wallace is theculturalcoach@aol.com.)