$300,000 in capacity building funds available to support CDCs
CDCs must apply by Friday, February 17.
TSD Newsroom | 2/10/2017, 12:23 p.m.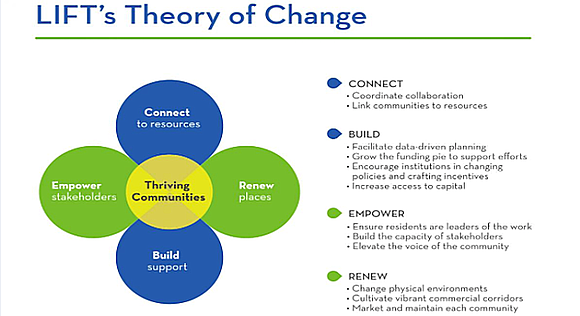 Community LIFT has launched the first round of funding for its CDC Capacity Building Fund.
The fund is described as Memphis's only dedicated source of grants for CDCs. It is designed to help build capacity for organizations leading revitalization efforts in distressed neighborhoods. CDCs can apply for grants up to $30,000.
CDCs must apply by Friday, February 17.
The CDC Capacity Building Fund is supported by the City of Memphis Division of Housing and Community Development (HCD), the Assisi Foundation, Hyde Family Foundations and the Kresge Foundation.
"We must have strong CDCs throughout the city in order to revitalize communities. This fund is a primary means to increase capacity and output in the form of housing and other community development projects in neighborhoods," said Paul Young, HCD director.
LIFT is an acronym for Leveraging Investments for Transformation. Community LIFT emerged out of a citywide planning process called Greater Memphis Neighborhoods. The organization's goals are to revitalize distressed neighborhoods, build human capacity, improve economic conditions and improve quality of life.
Community LIFT's 2015 State of the Memphis CDC Industry Report showed that the local CDC sector is "severely underfunded and operating with limited capacity."
Community LIFT spent more than a year developing the new fund's framework. That work involved a cross-sector advisory committee, including LIFT community partners, local foundations, financial institutions and CDCs. Additional input was gathered from CDCs through a series of focus groups hosted by the Community Development Council of Greater Memphis.
The CDC Capacity Building Fund is exclusively for CDCs defined as community-based organizations that "focus on the community engagement, physical and economic revitalization of the areas in which they are located, typically low-income, underserved neighborhoods that have experienced significant disinvestment."
"The creation of this fund confirms that we are resolute in our simple premise: When invested in, nurtured and operating with sufficient capacity, CDCs can deliver and support measurable community transformation to impoverished neighborhoods that have languished for decades," said said Nefertiti Orrin, Grants Director for Community LIFT.
"Increased investment toward building CDC capacity will enable them to take on projects that will support housing, commercial and recreational redevelopment in their respective communities."
(For more information, visit the CDC Capacity Building Fund page at http://www.communitylift.org/announcing-our-cdc-capacity-building-fund.)