LIVE! Breast Cancer Summit set for Feb. 4
Event at Patterson Family Life Youth Center.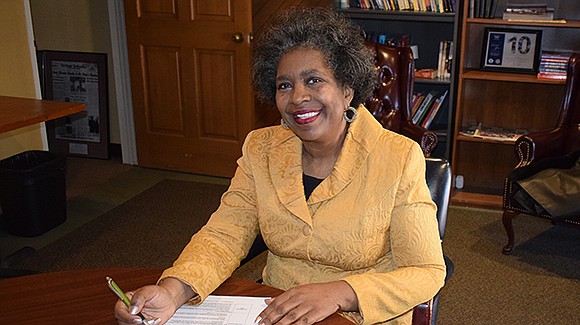 Carla Baker was born in North Memphis, went to church there and grew up on a street where raising a child via the village concept was the real deal.
She remembers the principal who lived in the neighborhood, walked to school and rang a bell that was the signal for all going his way to fall in line.
Her father worked for Memphis Light, Gas & Water; her mother worked initially at the Peabody and later at the Southern College of Optometry. She had a brother and two sisters, one of which died of cancer and congestive heart failure.
"That's one reason this Sister Pact and this breast cancer initiative is so important to me," said Baker, referencing the vehicle that the Memphis Breast Cancer Consortium is spearheading to address breast cancer disparities among African-American women in Memphis. "It (breast cancer) impacted my family."
Baker is the interim director of the Memphis Breast Cancer Consortium. On Saturday, the consortium will be a key cog in a wheel of cooperation that will bring about the 3rd Annual Live! Breast Cancer Summit at Temple of Deliverance C.O.G.I.C., 369 G.E. Patterson Ave.
Designed to unite, support and empower African-American women about their breast health, the summit's goal is to reach 800 women. Success would involve transferring to them culturally tailored information about breast cancer that can be shared with other women.
The collaborators are the West Cancer Center, Baptist Cancer Center and the University of Tennessee Health Science Center.
As she moves about the summit, Baker knows she likely will encounter people and scenarios that bring to mind her sister, Linda, the "energizer bunny" whose favorite poem was called "Don't Quit." Linda died in 2015 after about an 8-year health battle.
Baker became the interim project director for the Memphis Breast Cancer Consortium in November. She had worked for the Common Table Health Alliance, the administrative home for the consortium, for about six years prior to that. A year ago, Baker's husband, William, died. The grant that funded her job ended the same day.
Baker, a nurse, took a break for several months. And when her consortium predecessor moved on, opportunity knocked.
"I was ready to do something and they needed somebody. It turned out to be a perfect fit."
The Breast Cancer Consortium rings 31 members from various organizations. It started in 2016 and followed a 2014 Avon study that showed Memphis atop 50 metropolitan cities when ranked by breast cancer mortality for African-American women.
Avon reached for an organization to make a difference, tapping the Common Table Health Alliance, which pulled the consortium together. The consortium includes breast cancer survivor groups, all of the health systems, hospitals and mammogram facilities.
The goal, said Baker, is to identify what is causing the main problem.
"We've got some ideas based on studies done around the country, but we want to identify the true problem in Memphis – why women are not getting their mammograms," Baker said.
The line of thought is that mammograms lead to early detection of breast cancer; early detection enhances the probability of successful treatment.