Tri-State Bank of Memphis settles into Whitehaven
Grand Opening Celebration set for Tuesday.
TSD Newsroom | 8/28/2017, noon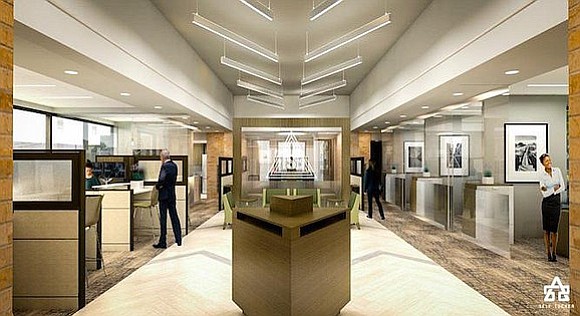 Tri-State Bank, Memphis' majority African American-owned bank, officially opens its new retail bank headquarters in Whitehaven on Tuesday (Aug. 29).
The Grand Opening Celebration is for 10:30 a.m. at 4606 Elvis Presley Blvd.
The 70-year-old firm has relocated its main retail branch – the heart of its operation – from 180 S. Main St. to its new Retail Banking Corporate Headquarters in Whitehaven.
The Executive Operations Department, which operated from the top floor of the S. Main site, has shifted to Suite 600 of the Mid Memphis Towers at 1407 Union Ave.
According to bank officials, transplanting the Retail Banking Corporate Headquarters to "the heart of the Whitehaven community" involved a $1 million complete renovation.
CEO Thomas E. Felder has said the move demonstrates the bank's commitment to the Whitehaven Community. In an interview prior to the move, Felder told The New Tri-State Defender that the newly renovated building would provide customers with "every service our bank has to offer by the integration of our Universal Banking platform and state of the art technology services."
Felder put the total economic impact to Whitehaven at $2 million-plus. That projection included employees who would be spending their paychecks at local businesses.
Tri-State Bank's ATM network is also expanding as part of the bank's strategic plan.
A fresh design and open-floor plan with dedicated space for clients to receive individual attention showcases the new headquarters. It features a shift to a customer-engagement model with "universal bankers" that work as a team to understand individual circumstances and personal goals.
The bank's telephone and fax numbers, email addresses and website access portal have remained the same.