Minority businesses expect big gains from free program
Special to the New Tri-State Defender | 8/24/2017, 11:27 a.m.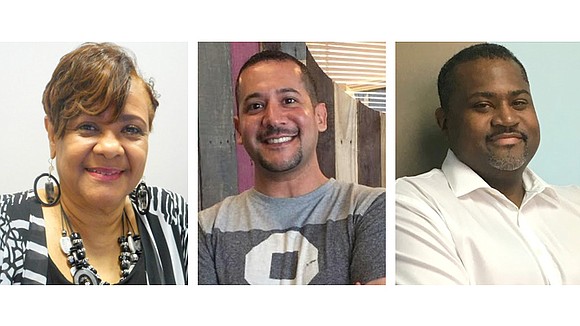 What do the owners of a staffing agency, a corrugated box broker and a graphic design/marketing agency have in common? They are among the 100-plus Memphis business accepted for the 2017 Inner City Capital Connections (ICCC) program.
ICCC is a program of the Initiative for a Competitive Inner City (ICIC) that provides urban businesses with the tools needed for long-term success. The 40-hour ICCC program offers an interactive curriculum, intensive coaching sessions and a capital matching conference where participants can market their company, network with peers and meet potential investors.

Since its launch in 2005, ICCC alumni have created over 12,000 jobs, raised $1.4 billion in capital and grown revenues by an average of 184 percent.
The 2017 ICCC Memphis program kicks off on Tuesday, Aug. 29 with an Executive Education seminar at the FedEx Institute of Technology on the University of Memphis campus. About 2,000 businesses were nominated for the ICCC program and 108 were accepted. FedEx sponsorship enables the businesses to participate free of charge. The owners of three of those businesses shared their expectations.
neMarc Professional Services, Inc.
In 2003 Carmen Bassett Brown turned her passion for helping people into an entrepreneurial venture. The native Memphian began neMarc Professional Services in 2003, after 20 years at a major corporation in Rochester, NY. Her corporate job involved staffing - finding the right people to fill temporary positions.
She moved back home to Memphis in 1997 and actually worked for a temporary agency. "I could do this myself," she thought and she struck out on her own.

"I learned that people, particularly those in the African-American community, could benefit from professional guidance regarding the interview process." She enjoys working with clients to help prepare them to be placed in well-paying positions. neMarc's part- and full-time job placements include clerical, accounting, IT (Information Technology), medical transcription, technical writing, and warehousing among others.
Now she and her business partner, Austin Texas-based Ken Harris, have contracts with such clients as the City of Memphis, the Economic Development Growth Engine (EDGE), federal government offices in agencies such as the Departments of Labor and Energy, and Veterans Administration Medical centers in Memphis and Alabama.
She's excited about the ICCC program, and hopes that one of the biggest benefits will be the opportunity to network and learn from others, an area where she really wants to focus more energy. "I would love the opportunity to partner with businesses in the tech community, as a lot of the job growth is in this sector."
Ray Rico Freelance
"Every day is different." That's what Ray Rico says he loves about his business.
He launched Ray Rico Freelance in November of 2007 after 10 years as a graphic designer in the newspaper and publishing business. Now, the design and marketing agency company he began in his home has grown to an 8-employee business operating out of a storefront in the Cooper-Young neighborhood. The company designs websites, packaging, campaigns for non-profits and publications.

But one of the fastest growing segments of his business is publishing Focus Mid-South Magazine – a magazine for the LGBT community and its allies. "It's really an underserved demographic. We had 24 pages when we started. We're now up to 56 pages and we've expanded into Nashville."