AT&T Fiber expands 100 percent fiber network in the Memphis area
Ultra-fast Internet speeds available to more homes, apartments and small businesses
TSD Newsroom | 8/22/2017, 7:58 a.m.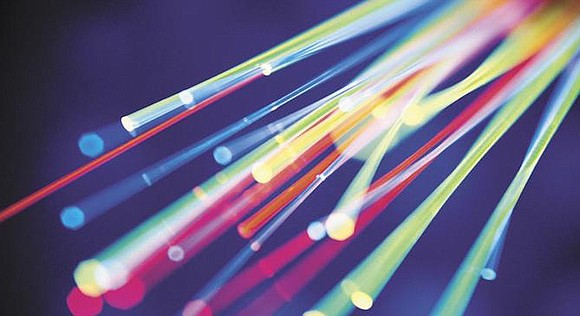 AT&T is now offering a 1 gigabit connection1 on its 100 percent fiber network – powered by AT&T FiberSM – to customer locations in Greater Memphis, including in parts of Lakeland and surrounding areas.
The move comes after AT&T earlier made ultra-fast Internet speeds available in parts of Arlington, Bartlett, Collierville, Germantown, Memphis and surrounding communities. The Memphis area is one of 57 metros nationwide where the company's ultra-fast Internet service is now available. Plans call for reaching at least 75 metros.
"Our customers are increasingly interacting with their world in more data-intensive ways," said Chuck Thomas, regional director, AT&T Tennessee. "A growing number of people are streaming content directly from their devices, and interacting with family and friends through live videos. For these reasons, we're continuing to expand the availability of our fastest internet speeds to more Memphis area communities."
Here's what can be done with a service that starts with a 1 gig connection:
More easily telecommute, video-conference, upload and download photos and videos, and connect faster to the cloud.
Download 25 songs in 1 second or a 90-minute HD movie in less than 34 seconds. (Speed/time examples are estimates.)
Quickly access and stream the latest online movies, music and games.
"In an increasingly competitive market for job attraction, this is the type of incentive that can help Shelby County contend for the best jobs," said state Rep. Ron Lollar (District 99). "High-speed Internet is quickly becoming the backbone of our economy and news of this private investment is most welcome."
"Internet access is key to education, job creation and real estate values," said Lakeland Mayor Wyeth Bunker. "But this type of ultra-high-speed connectivity sets Lakeland apart from other communities and helps ensure our communities continue to grow and prosper."
The analyst firm Frost & Sullivan recently awarded AT&T the 2016 Company of the Year Award for Broadband Access. AT&T for "rapidly evolving into a new form of telecommunications company; one that is based on the delivery of broadband access, both fixed and mobile, as well as services that ride that access."
AT&T has invested more than $225 million in its wireless and wireline networks in Memphis between 2014 through 2016. That investment drives upgrades to reliability, coverage, speed and performance for residents and business customers.
(For more information on AT&T Fiber, visit att.com/getfiber.)