8 motivational quotes for success from the highly successful
BlackDoctor.org | 8/22/2017, 10:40 a.m.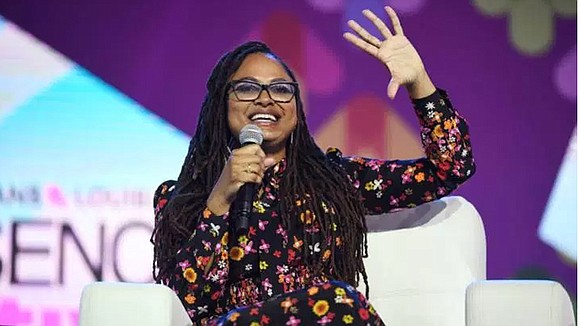 The road to success is paved with confidence, hard work, and the ability to stay motivated. Just ask the stars — musicians, actors, and celebrity trainers – behind these motivational quotes and solid pieces of advice.
You can find an excuse or you can find a way.
"You can find an excuse, or you can find a way." — Jeanette Jenkins, celebrity trainer and creator of the 30-Day Butt Challenge.
What success may look like to others may look different to you.
"You aren't wealthy until you have something money can't buy." – Diddy, artist and business mogul
Slow motion is better than no motion.
"The key to realizing a dream is to focus not on success but on significance — and then even the small steps and little victories along your path will take on greater meaning." – Oprah Winfrey, creator of OWN, producer and philanthropist.
Practice makes perfect.
"The separation of talent and skill is one of the greatest misunderstood concepts for people who are trying to excel, who have dreams, who want to do things. Talent you have naturally. Skill is only developed by hours and hours and hours of beating on your craft." – Will Smith, actor.
Wake up as if there is no tomorrow.
"I believe I achieved mental toughness through life experiences. Every day I get up, I think about how a lot of people live with regrets, saying they wish they could do this or would've done that. So, I wake up as if there is no tomorrow. A motto I live by 'Time is the most precious thing out there, It's the one thing you can never buy or ever buy back.' Make the most of it!" — Chase Weber, celebrity trainer and founder of 3-3-3 Training Mind Body & Spirit LA.
When one door closes, break windows.
""When one door closes…BREAK WINDOWS! Navigate through your journey of success knowing you will walk through sunshine and also have to weather the storms. Keep the positive mindset to never give up." — Courtney Paul, Bravo TV Fitness Royalty and founder of the CPXperience.
Don't make comparisons.
"No one has all her eggs in one basket. Diversify, but stay true to your interests. If you really look at the people you admire, they don't all do one thing." — Ava DuVernay, Director
Really LIVE.
"You get one life. You can take this opportunity to live it to the fullest and really, really put yourself in the best position possible to be on the Earth as long as possible; or you can help death." – Kevin Hart, comedian and actor.
Create Your Own Words to Live By
Speaking and thinking words of affirmation, or mantras, is a powerful way to change your mindset and ultimately, change your life. However, the only way a mantra works is if it resonates with every fiber of your being. Here's a "Mantra Recipe," courtesy of Oprah.com:
Make it powerful. Use energetic and strong adjectives, like "fierce," "light" or "brave."
1/2 hour spent alone journaling about what you want.
Refinement of what speaks to you as the most pertinent to focus on.
Written declarative statement.
10 minutes daily quiet time sitting or walking slowly to repeat your Mantra.