Violence adds momentum to removal of Confederate statues
Gov. Haslam calls on state lawmakers to remove bust of Nathan Bedford Forrest from Tennessee Capitol.
Jesse J. Holland, The Associated Press | 8/16/2017, 12:41 p.m.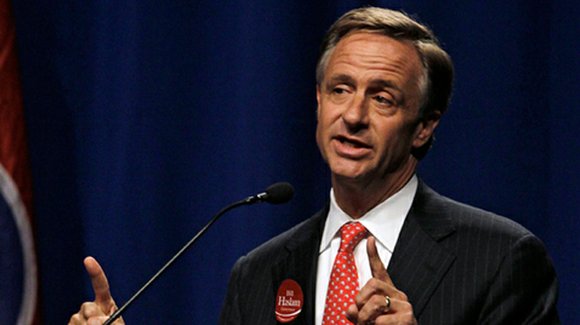 Cities and states accelerated their plans to remove Confederate monuments from public property Tuesday as the violence over a Robert E. Lee statue in Charlottesville, Virginia, moved leaders across the country to plan to wipe away much of the remaining Old South imagery.
Only two statues were taken down immediately, in Gainesville, Florida, where the Daughters of the Confederacy removed a statue of a Confederate soldier known as "Ole Joe," and in Durham, North Carolina, where protesters used a rope to pull down a Confederate monument dedicated in 1924.
But the anti-Confederate momentum seemed to ensure that other memorials would come down soon. Many local and state governments announced that they would remove statues and other imagery from public land, or consider doing so, in the aftermath of Saturday's white nationalist rally that killed one person and injured dozens more.
The changes were publicized as President Donald Trump defended Confederate statues in wide-ranging remarks.
"This week it's Robert E. Lee. I notice that Stonewall Jackson's coming down," Trump said during a visit to Trump Tower in New York. "I wonder, is it George Washington next week, and is it Thomas Jefferson the week after? You know you really do have to ask yourself, where does it stop?"
Asked specifically whether Charlottesville's Lee statue should come down, he said: "I would say that's up to a local town, community or the federal government, depending on where it is located."
All around the country, Republican and Democratic officials at the state and local levels moved swiftly to begin a process to remove the statues.
North Carolina Gov. Roy Cooper said he would ask the Legislature to reverse a 2015 law signed by his Republican predecessor, Pat McCrory, that prevents the removal or relocation of monuments, and to defeat a measure giving immunity to motorists who strike protesters. He also planned to ask state officials to determine the cost of moving Confederate statues and to give him options of where they could go.
"Our Civil War history is important, but it belongs in textbooks and museums?— not a place of allegiance on our Capitol grounds," Cooper said in a statement.
In Maryland, GOP Gov. Larry Hogan said Tuesday he would push to remove the statue of former Supreme Court Chief Justice Roger Taney, author of the infamous Dred Scott ruling in 1857 affirming slavery, from state land.
"While we cannot hide from our history, nor should we, the time has come to make clear the difference between properly acknowledging our past and glorifying the darkest chapters of our history," said Hogan, who before had resisted calls to move the statue.
Dallas Mayor Mike Rawlings announced plans Tuesday to ask his city council to appoint a task force to study the fate of the city's Confederate statues. Rawlings said he personally finds the monuments to be "dangerous totems," but a task force would ensure a productive conversation.
Tennessee Gov. Bill Haslam, a Republican, called on state officials Monday to remove a bust of Nathan Bedford Forrest, a Confederate cavalry general and an early leader of the Ku Klux Klan, from the Tennessee Capitol. Protesters earlier draped a black jacket over the head of the bust while cheering, "Tear it down!"