Better to be good than Lucky
Kymone Hindsm, Special to The New Tri-State Defender | 8/12/2017, 11:33 a.m.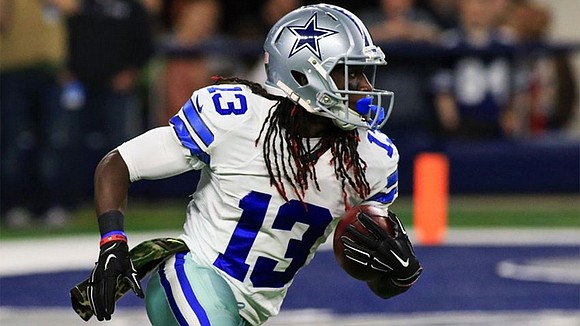 Are you ready for football season to start? Well, ready or not here it comes. Even if you care nothing about men in pads wrestling over an oblong object, you should take note of the Dallas Cowboys' recent release of Rodney Darnell "Lucky" Whitehead Jr.
On June 22, Virginia police were called to a convenience store and cited a man identified as Whitehead for shoplifting about $40 worth of food and drink. A hearing was schedule and Whitehead, who is by no means a star, was ordered to appear. On the date of the hearing Whitehead failed to appear and a warrant was issued for his arrest.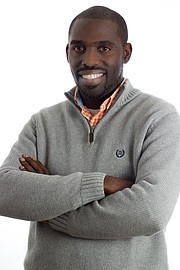 This wasn't Lucky's first case of going against team rules and with this incident it appeared his luck had run out (pun intended). The Cowboys terminated him swiftly. That's understandable except Whitehead protested and asked for time to clear his name. His claimed a case of mistaken identity and that he wasn't aware of the charge. The team was not hearing it and he was gone.
A day after being dismissed, the news came out that Lucky was telling the truth. Apparently he was not even in Virginia at the time of the theft and another man had in fact given Whitehead's information upon his arrest. The local police apologized and the Cowboys…they stood by their previous decision.
A team has a right to terminate any player. Football contracts aren't guaranteed. But for anyone who has ever followed the team from Dallas, you have to be scratching your head. This so-called "America's team" has been one that gives second and third and fourth and…chances. Past players have had issues with soliciting prostitutes, drugs and alcohol abuse, domestic violence and other offenses.
Owner and general manager Jerry Jones has been one of the most gracious owners in any sport. What a heart he has for players who run amok of the law! The present roster has a running back who has had repeated dumb incidents, some bordering on criminal. Yet Lucky was fired, terminated, let go for a shoplifting charge that ended up being overturned and never received an apology and reinstatement after the facts came out.
This brings us to the real issue. Lucky was fired because he was not good enough. He was dispensable. There were other players who could immediately come in and take his place and the team not miss a beat. Truth of the matter, he wasn't worth the hassle to the Cowboys of even a false arrest.
What Lucky didn't have that stars of the past and the present with longer rap sheets have was better skill and ability. He just was not as good as they were, which really shows the motivation behind the grace extended to them. They weren't given a chance because the team cared for them as much as it was the Cowboys just looking out for the Cowboys.
People with skill and talent don't only get more chances on a football field. Charismatic leaders in other fields of endeavor are allowed a slip up or two or three. Talented singers and actors are allowed at least one comeback. I am all for grace. I'm a recipient, proponent and proclaimer of grace. Where would I be without the grace extended to me?
But I wonder if sometimes in society, clubs and organizations, if we actually are not looking out for the individual and what's best for them. Maybe the organization is looking out for itself and wondering what it would do if it lost a good machine man. Maybe it's not grace at all but rather using the person. Could it be that for some stars the best thing the organization could do for them is not to give them another chance and to let them face the consequences of their actions?
If we are really serious about giving second chances, they can't just be for good producers. People like Lucky need to get them as well. If not, we are sending the message that all we care about is what you can do for me. Grace needs to extend to those who aren't gold star performers, or it's not grace at all. It's a disgrace.
(Kymone Hinds and his family live in Memphis, where he pastors two churches – Overton Park SDA and Journey Fellowship. His first book, "This is chURch," is available now. Follow him @kymonehinds or visit kymonehinds.com.)