10 things to help black students prepare for life at a PWI
Lawrence Ware, The Root | 8/12/2017, 11:32 a.m.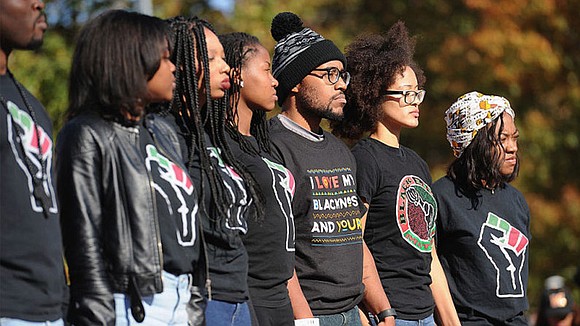 6. The Souls of Black Folk by W.E.B. Du Bois
This book opened my eyes to the notion of double consciousness, what Du Bois describes as the "sense of always looking at one's self through the eyes of others, of measuring one's soul by the tape of a world that looks on in amused contempt and pity."
This is a feeling that many feel on the campuses of PWIs. To me, Du Bois is the greatest intellectual America has ever produced, and he uses his brilliant mind to articulate the lived experience of black people in America.
7. Last Chance U
Filmed in Scooba, Miss., this Netflix original documentary series follows the East Mississippi Community College Lions. With a roster full of college athletes who either struggled academically and were unable to stay in a Division I school or did not perform as expected on the football field, this series is called Last Chance U because for these student-athletes, every game is a tryout and every class is important. The educational systems of virtually all of these athletes failed them. They were raised in environments where their athletic brilliance set the stage for them to be pushed through decrepit schools with insufficient academic training. As many of us take pride in the football teams of our respective schools, it is important to remember that student-athletes are exploited and discarded if they do not perform on the field.
8. We Are Never Meeting in Real Life by Samantha Irby
There is a mental health crisis for black students at PWIs. If you're going to make it, you need not only "grit"—you need laughter. Irby's book is the funniest thing I've read in years. It's not LOL funny; it is LMBAO funny. Joy is needed. This book provides.
9. Blackballed by Lawrence Ross
The second book by Ross to make this list is an astute examination of the politics of race on America's campuses. I find it insightful and illuminating. It is essential reading if you want to know what to expect and have an interest in the historical reasons that things are the way they are today.
10. Higher Learning
I was shook the first time I saw this film. It lays bare the fragile nature of white masculinity and serves as a primer on all the different political ecosystems one must navigate on a college campus.
Bonus: the Holy Bible
Because Jesus is on the main line, and you better call him if you want to get yo' ass through the next four (or five) years.