10 things to help black students prepare for life at a PWI
Lawrence Ware, The Root | 8/12/2017, 11:32 a.m.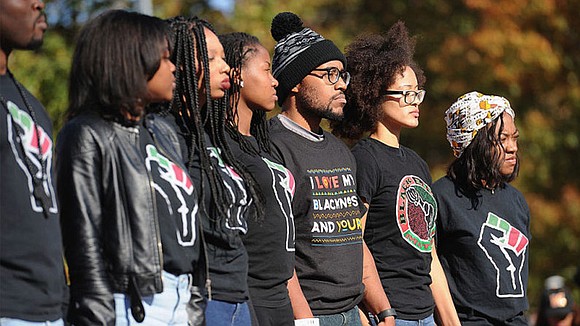 I regret not attending an HBCU.
If I could do things over, I would have accepted those offers from either Howard or Hampton University and had a college experience devoid of the constant assaults on my humanity by way of microagressions and covert racism.
Attending a PWI (predominantly white institution), I was ever aware of the fact that I was an "other." Often, I was the only black student in my class, and when my fraternity wanted to host events, we were forced to jump through hoops that white Greek organizations did not know existed.
Now, working at a PWI as a faculty member and administrator, I try to do for my students what I wish someone had done for me: prepare them for the challenges that come along with the reality of life at a PWI as a student of color.
If I could give an intellectual going-away gift to every black freshman headed to a PWI this fall, in addition to a bottle of Louisiana hot sauce (the cooks at PWIs don't know how to season the damn food), I would include the following:
1. The Divine Nine by Lawrence Ross
Part of what kept me sane at a PWI was my membership in a Black Greek Letter Organization. I honestly do not know how I would have made it without the support and companionship of my frat, and even now, being a member of my beloved fraternity continues to open doors for me professionally and socially. This is not to say that it is impossible to make it as a non-Greek at a PWI, but for me, it was essential.
2. Ain't I a Woman by bell hooks
It is not an overstatement to say this book fundamentally changed the way I thought about race and gender. Written while she was still an undergraduate, hooks' first book opened my eyes to fact that the experience of black women is fundamentally different than that of black men. On the campus of a PWI, black women face unique challenges because they must contend with both racism and misogyny. It is important to understand the history of that tension, and hooks' text articulates this with clarity and power.
Medical Apartheid by Harriet A. Washington
Many black students desire to enter the medical profession, and this text tells the important story of how black bodies were used and abused by American doctors. This is required reading for anyone interested in medical ethics and the medical field.
4. The Warmth of Other Suns by Isabel Wilkerson
My grandmother used to tell me that it is important to not only know where you are going, but where you've been. This book is a beautifully written reminder that many sacrificed for us to have the educational opportunities we take for granted. I am ever grateful to the ancestors who kicked open doors that I may walk through them.
5. The Fire Next Time by James Baldwin
Every black American needs a Baldwin book on the shelf. This is my go-to because it gives voice to the anger I often felt as a black man at a PWI.