TSD EXCLUSIVE: DEADLY ECHOES
Kelvin Cowans, Special to The New Tri-State Defender | 8/10/2017, 11:33 a.m.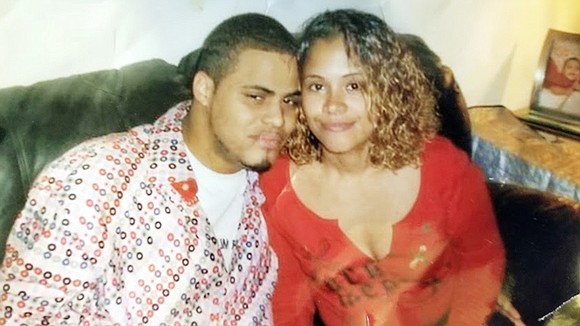 Echo – noun, plural ech·oes. 1. a repetition of sound produced by the reflection of sound waves from a wall, mountain, or other obstructing surface.
The screams of black men in distress from law enforcement encounters have become an echo of sorts. In succession we hear that he resisted, he was killed, his criminal record and then the sadness of the funeral.
Insert Andrew Kearse – a husband, father of nine children, a son and a friend.
On May 11, Roughly two weeks after Kearse was released from doing a two-year jail sentence, a Schenectady (New York) Police Department officer said he spotted him driving erratically and pulled him over, only to have Kearse run. Now he's dead.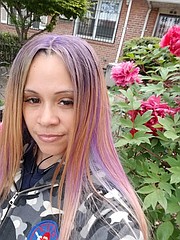 No, he's not in the county jail or out on bond for this traffic stop; dead! By one witness account, Kearse was unresponsive when he arrived at the Schenectady Police Department.
I decided to check out the aftermath of madness for myself, including a wrenching conversation with Kearse's widow, Angelique Negroni Kearse.
Kelvin Cowans – How long were you and Andrew married and just how are you able to balance the pain and the new mission?
Angelique Negroni Kearse – We've been together for 11 years and married for 10. I'm as heartbroken as anyone in the world would be to know that their spouse is deceased. My pain is even more aggravated by the circumstances surrounding his death. The only way I know how to deal with the pain is to focus on our children and what's best for them. And what's best for us all right now is to seek justice.
K.C. – How did your nightmare begin?
A.N.K. – I was in the Bronx taking a walk with one of my daughters and I receive a phone call from Andrew's sister asking me was it true that Andrew was dead. I was startled. I thought it was a cruel joke. I hung up on her and called my mom and said people are calling me asking me if Andrew is dead? Even my mother believed that it was negative energy rearing its ugly head in our marriage again.
Unfortunately, we were wrong. I called a hospital in Schenectady and told them that as his wife I was his next of kin and they informed me that he indeed was deceased. I was highly upset because I was not notified first. His death made it to the local news before it made it to me; and that was extremely tacky.
K.C. – What began the chain of events that led to Andrew's death.
A.N.K. – What they told me was that Andrew was pulled over by the Schenectady Police for a random traffic stop. They said that Andrew took off running and after a short foot chase they caught him behind a home. This home was a friend's house he had been visiting. A neighbor over hears him saying, "Ouch, you're hurting me, you are breaking my legs." The neighborhood also claims that Andrew, at 6'2" and 270 pounds was screaming like a baby.