Jesse Jackson in Memphis this weekend
TSD Newsroom | 8/10/2017, 11:33 a.m.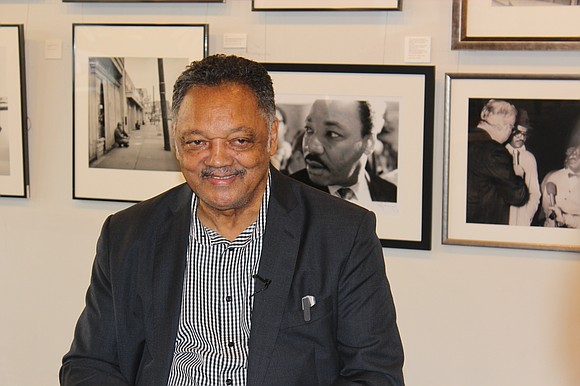 The Rev. Jesse L. Jackson, president/founder of the Rainbow PUSH Coalition, will join CME Bishop Henry M. Williamson Sr. and church officials to bring awareness to the $5 million renovation and expansion of Collins Chapel Connectional Hospital on Saturday at 10:30 a.m.
From 1 p.m. to 2:30 p.m., he will host a discussion about topics such as disparities in minority participation in local government contracts.
The panel will include Roby S. Williams, vice president of business development, Black Business Association; Dorothy Crook, former AFSCME executive director; Felecia Bean-Barnes, Memphis Urban League board chairperson and vice president of Bean and Prince Contractors; Fred Davis, president of Fred Davis Insurance Company; and Bernal E. Smith II, publisher of The New Tri-State Defender.
On Sunday, Jackson will visit area churches. On Monday, he will keynote the Tri-State Leadership Summit Breakfast at First Memphis Plaza Ballroom at CME Church national headquarters at 4466 Elvis Presley Blvd. For more info, call 901-355-9009. Proceeds benefit Collins Chapel Connectional Hospital.