#Detroit is America: Part I
Rev. Earle J. Fisher, Special to The New Tri-State Defender | 8/10/2017, 11:32 a.m.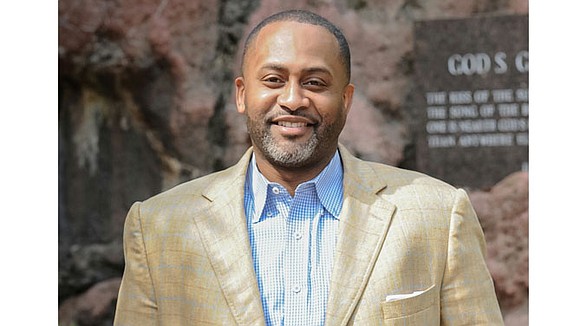 My wife and I recently saw the critically acclaimed motion picture "Detroit." No spoilers here. Please keep reading.
While we must concede that not everything in the movie was historically accurate, the cinematic expressions in "Detroit" display the haunting problem of America's "original sin" – race. The film jarringly describes ways that race is accompanied by class, patriarchy and other forms of institutional and systemic power. "Detroit" also doubles down on the demon of police brutality as it centralizes on the massacre at Algiers Motel in 1967 during the Detroit rebellion.

I never heard about this event growing up. Go figure.
I'm a native Michigander but most folks in my hometown of Benton Harbor considered blacks in Detroit too bourgeois and stuck up to be brotherly and sisterly. But looking at the ways the Detroit Police Department, Michigan state troopers, and (eventually) the National Guard all coalesced in "The D" in ways that resulted in state-sponsored terrorism and death for black people, I remembered how much black folks from Michigan to Memphis all have in common.
Growing up in Michigan under the myth of northern racial equality, I still recall the cringe I felt whenever I encountered the smorgasbord of occupying forces in my native city and state. In Benton Harbor, Detroit, Flint, Saginaw, Grand Rapids, Kalamazoo and other areas densely populated with black people, it was not uncommon to see a city, county and state police presence on any neighborhood street corner, simultaneously, on a daily basis.

The U.S. legal system and its law enforcement proponents have historically been insufficient when providing people of color equal protection, service and justice. Most often we have had to find subversive and creative ways to reclaim or maintain our individual and collective dignity and breath.
The Black Church at its worst has been a conduit for pacifism that has sustained these legislative injustices. At its best the Black Church is a moral and prophetic epicenter working diligently towards the creation of social justice and black liberation.
This was the case in Detroit 50 years ago. The film recreated the September 1967 conspiracy trial of the police officers and security guard involved in the events inside of the motel; events that left three unarmed black teenagers dead and seven more black men and two white women tortured and terrorized.
The officers and security guard were acquitted on all charges. Sound familiar?
The movie doesn't mention the alternative trial that actually preceded the federal trial. The earlier trial was tagged the "People's Tribunal." It was organized by black activists, ministers, civil, and political leaders and functioned as a forerunner for our modern citizen's law enforcement review boards.

One of the leaders involved in the organizing efforts was the Rev. Dan Aldridge.
Shawn Lewis recently wrote about the event saying, "Following the Algiers deaths, Aldridge would convene a tribunal, or mock trial, that sought, he said, to educate his community on what happened inside the motel."
Jeanne Theoharis wrote that 2000 people showed up and "The Tribunal served as a people's version of the trial that a grieving black community had been denied by police cover-up." Theoharis also describes how the event was originally scheduled to be held in Dexter Theater but when the theatre backed out the Black Church stood up.