Top 15 'wellthiest' cities in the U.S. 2017
BlackDoctor.org | 8/7/2017, 12:11 p.m.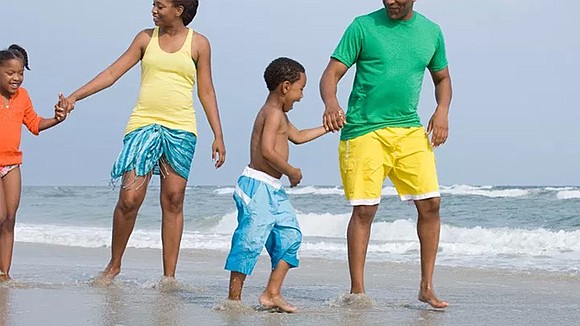 What's the best city in the U.S. for wellbeing? The answer may surprise you. Recently, Women's Health and Yelp revealed "America's 'Wellthiest' Cities." Based on a six-month, research-based partnership to determine the best cities for overall quality-of-life across the United States, the findings offer a little something for everyone looking for a change of scenery – whether you're a beach babe, city slicker, or outdoor enthusiast.
Their picks for the Top 15 "wellthiest cities" 2017 are:
Albuquerque, NM
Anchorage, AK
Austin, TX
Berkeley, CA
Boulder, CO
Durham, NC
Henderson, NV
Milwaukee, WI
Newton, MA
Overland Park, KS
Phoenix, AZ
Portland, OR
Sioux Falls, SD
Petersburg, FL
Virginia Beach, VA
To determine the ranking, Yelp data specialists analyzed how many healthy-lifestyle businesses and amenities U.S. cities offered in relation to their population size. Then, they looked at how often people used or searched for those businesses and their score.
Once the numbers were crunched, Women's Health interviewed Yelp's local experts and residents about their town's wellness trends and recommendations including: restaurants with farm-fresh food, landscapes that both energize and calm, outdoor recreation, easy access to doctors, and ways to stay social, among other things.
Among those other things, according to Dr. Jennifer Caudle, should be community. The family physician and Associate Professor at Rowan University School of Osteopathic Medicine told BlackDoctor.org, "Community is everything! Being around others who are committed to health and wellness can make a world of difference."
Dr. Caudle added, "It's important for churches, schools, and community and civic groups to encourage healthy activities. This can have a very positive and profound impact on those in the community."
Is your city missing from the list, or are you thinking about putting down roots in a new location? Here are 6 traits of a "healthy" city that Dr. Caudle suggests you look for:
A city that is dedicated to fostering health and wellness.
A city with outdoor spaces conducive to exercise, such as walking/bike trails, boardwalks, parks, river fronts etc.
A city that has good air quality, as smog and poorer air quality can affect people with asthma and other lung and heart conditions.
A city that has a lot of recreational options, such as playing sports, going to concerts or even volunteering. Cities with lots of activities naturally encourage physical activity and movement for its residents, which is a great way to stay healthy!
Access to great health care. This is very important because being able to access quality care from physicians, nurses and other health care providers is key to staying healthy.
A city with an abundance of full-service grocery stores or farmer's markets, so that residents can buy nutritious foods.