CCC to showcase its scope with book fair and Social Justice Media Summit
Tony Jones, Special to The New Tri-State Defender | 8/4/2017, 11:37 a.m.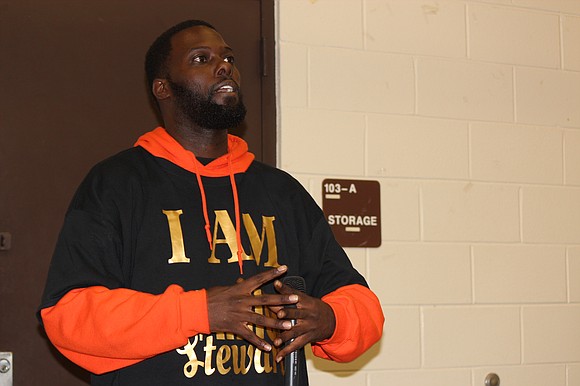 A three-pronged event designed to spur community involvement on several fronts and spearheaded by the Coalition of Concerned Citizens (CCC) will unfold on Saturday.
The CCC kicks off the day of focused activity with its Books and Breakfast program at Westwood Community Center from 10 a.m. to noon. The breakfast is free. Donors are encouraged to bring books for the event, which CCC envisions as a regular event at various locations.
Following at 2 p.m., the CCC and its 40-plus partner and affiliate organizations will present the inaugural Social Justice Media Summit at First Congregational Church, 1000 South Cooper St.
The summit, which is set to run until 5 p.m., will encompass two events: first, an interactive symposium on Race and its Role in Shaping Media Coverage and Public Perception; and then a Media Awards Ceremony to honor members of the media and their respective outlets for "outstanding, exemplary coverage of contemporary social justice movements in Memphis and the Mid-South."
The symposium probing the effects of race will feature Dr. Clifford Black and CCC member Al Lewis. As an etymology instructor, Black studies the history of words, their origins, and how their form and meaning have changed over time.
Said Black in a written statement: "The only way that racism can fail and fall, is if, and when, more people learn what Brother Black and Al Lewis, have been pointing out, for all of those who are willing, to look and see and then learn how to help others to SEE this nonsense for what it is. The ability to realize that this is absolute Elephant Manure or to say it in American English. B-------!!!!!!
"AS W. E. B. Dubois said in 'The Souls of Black Folks,' race would be the central problem of the Age of Aquarius...We are now living in the future."
The events are in keeping with a focus CCC has had since its inception.
"We are not just 'protestors,' as people would like to see us," said organizer Keedran Franklin. "We come together to address problems that are not being addressed."
The media-themed section of the event will include examining how the media promotes the perception of so-called black-on-black crime – a term and notion that many activists reject vehemently.
Reflecting on media performance and relationships between media and elements of the activist community, Franklin said, "But you never hear any real reporting on economic injustice. It shouldn't have to be an aggressive or antagonistic relationship. Things will get better if we had more people thinking critically, and not just putting news out like it's a product, and actually going after the truth."
Providing an example, Franklin made reference to CCC's Free Movie Challenge and Free Skating Challenge.
"It was about showing up and being positive and present. There was no fighting, no challenges. That's why we formed the coalition. Not to breathe down kids necks, but to show them that there are other ways we can react to each other besides aggression. Then they begin to think, 'I'd like to associate myself with this type of activity.'''
At some point, said Franklin, "we've lost our sense of community as a people of color. We have to return to the norms."
(For more information, contact CoalitionOfMemphis@gmail.com. For more about Dr. Clifford Black, visit www.facebook.com/learntolearn2.)
Dr. Clifford Black, Al Lewis and Keedran "TNT" Franklin were featured guests on WLOK, where they previewed the upcoming event. Check out this clip from Franklin's Facebook page. (Below)