RICKY WILKINS: AN UNCONQUERABLE SOUL
For Wilkins, new life mission emerges amid health challenge.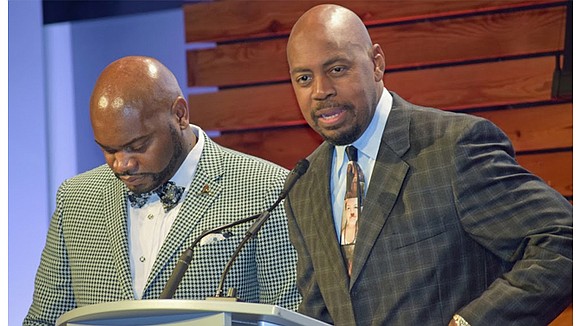 I often say, "They all see the glory but few know the story." Attorney Ricky Wilkins is the embodiment of that statement.
In the midst of one of his most significant battles, a rare form of brain cancer, Wilkins has launched a campaign and organizing efforts designed to achieve both economic justice and political empowerment for African Americans that make up nearly 70 percent of Memphis.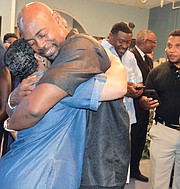 Called MEMPOWER, Wilkins describes it as an economic, life and game-changing opportunity for Memphians to rise up and fight the status quo.
A fraternity brother (Alpha Phi Alpha Fraternity, Inc.) and long-time friend, I've spent quite a bit of time with Wilkins lately, mostly concerned about his health and battle with Glioblastoma. That's the same rare form of brain cancer being battled by U.S. Sen. John McCain.
Aggressive tumors form in the brain in unusual and varied shapes, expanding and burying themselves in the soft tissue of the brain, which makes them difficult to remove with surgery.
The American Cancer Society estimates that more than 23,000 cases of malignant brain tumor will be diagnosed this year and that more men than women will be affected. The prognosis is dire: Patients with glioblastoma typically are given less than a year to live. With treatment, life expectancy grows to about 14 months to three years.
Anyone who knows Ricky Wilkins knows that he is just the guy to beat those odds. His life story is full of overcoming obstacles and achieving in spite of seemingly insurmountable odds; achieving not for achievement sake, but with purpose. The MEMPOWER initiative is no exception.
Sitting in the suites of the Law Offices of Attorney Ricky Wilkins in the heart of downtown, it's hard to imagine the very humble beginnings of a young man from South Memphis. He tells the story passionately and vividly.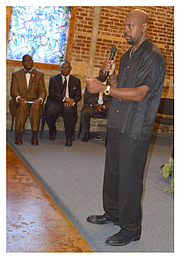 "Every experience that I've had over the course of my life has prepared me for this very time. Just my upbringing, being raised by a single mother, who dropped out of high school at 17, got pregnant with me at 16. As I shared back on the campaign trail (for the Ninth Congressional District) in 2014, many see the successful attorney not knowing the road that I traveled to get there.
"That's why I was telling people on the campaign trail, 'I'm somebody who literally understands the pain and problems of our community.'"
He meant and means "the pain of growing up poor here with no resources, no nothing, no daddy at home, not a community that really embraces our youth in the way that they ought to, not a family support system that's there to encourage and motivate. Just by the grace of God. Many of my cousins in jail, suspended from school, some of them dead, you name it. I was just the one that the Lord protected."
In his bid to unseat U.S. Congressman Steve Cohen, Wilkins received 32.5 percent of the vote to Cohen's 66.1 percent. Significant lessons were learned from the mostly self-financed campaign, including the needs of the community of which he now is dedicating himself to help address.