PREP FOOTBALL PREVIEW
Rocks in the road challenge Melrose's return to glory.
Terry Davis, Special to The New Tri-State Defender | 8/3/2017, 10:28 a.m.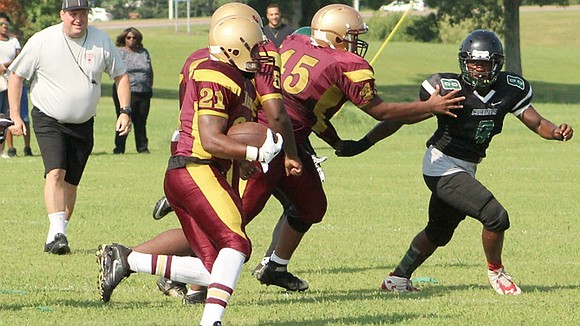 The Golden Wildcats of Melrose High School finished last season with a 3-7 record, replaced the head coach and are eager to get on a success track that returns football glory to "Orange Mound, Tennessee."
Teli White, who guided the Trezevant Bears to Class 2A state championships in 2015 and 2016, took over as head coach in March. He replaced Chester Ford, whose two seasons totaled more losses (12) than wins (10).
But there is a hiccup.
White, who was suspended at Trezevant as the Bears wrestled with allegations of grade and transcript irregularities, is serving a second suspension that resulted after Shelby County Schools officials encountered more disquieting information.
While White is sidelined, Ron Davis, a former Golden Wildcats player (Class of '89) has the head coach reins. Davis coached last season at Sherwood Middle School and has been with Melrose for a little over two weeks.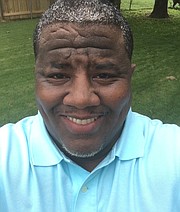 "I'm coming in blind. I am trying to learn the personnel, the kids and the coaching staff. We are behind the eight ball, but that is OK," Davis said. "We need to get in here and teach and get the kids and the coaching staff on one accord."
None of the coaches came over from Sherwood Middle to join the Melrose staff.
"We are spending a lot of time together to get to know each other and to know the philosophy," he said.
It's going to take a commitment to details to get on one accord. "We need to make this an environment that is conducive for kids to learn in."
Davis continued: "We will have the numbers we need. We will have the depth we need, by the time we get going. You can only put 11 on the field at a time. We are hoping we can put a good product on the field so we can get everyone excited about Melrose football again."
Last season, the Golden Wildcats lost a few games in the late quarters as key players missed multiple plays because of cramping issues.
"We will get them in football shape. A lot of the time it is not because you are out of shape that you cramp up, it is because you aren't hydrated," Davis said. "A lot of ours kids only eat Hot Chips and that may be all they eat that day. We have got to get them to understand how food correlates to energy and sustaining what they need to play a full football game."
Davis will look to senior Mikhi Lyles-Davis, who plays free safety, to lead the team. Senior Quarterrion Moore will be a division one prospect for the Golden Wildcats. Reginald Brown has also stood out early on and has impressed Davis.
What would Davis wish for if he could wave a magic wand?
"I would want that nostalgia, that carnival atmosphere back at Melrose Stadium. That in its self could get these kids going again. Them seeing that type of support that Melrose can bring, that Orange Mound can bring, the support I grew up with. I have been a fan of Melrose since I was eight years old. I have a love affair with Melrose."
Melrose will face Cordova in the SCIAA high school football jamboree on August 10 at approximately 8:15 at Crump Stadium. Admission is $8. The Golden Wildcats will open up against one of its neighboring rivals, the Central Warriors. The Warriors went to the quarterfinal round of the 5A state championship last year and return many experienced players.