Black Women's Equal Pay Day highlights gender and racial wage gaps
Courtesy of the Economic Policy Institute | 8/3/2017, 10:30 a.m.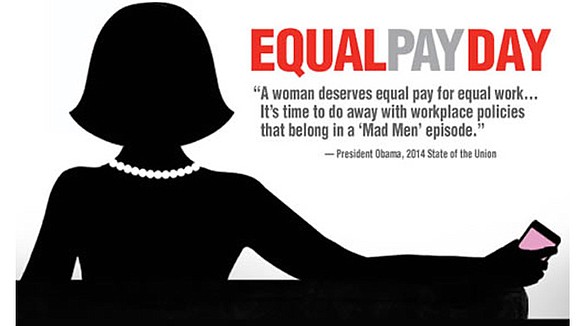 Black Women's Equal Pay Day was July 31, marking how long into 2017 an African-American woman would have to work to be paid the same wages as her white male counterpart.
In a recent article, researchers for the Economic Policy Institute (EPI) show that African-American women are paid only 67 cents on the dollar relative to white non-Hispanic men, even after controlling for education, years of experience and location. The authors also dispel common myths about the wage gap affecting African-Amerian women.
Why does this wage gap exist for African-American women?
Pay inequity directly touches the lives of black women in at least three distinct ways. Since few black women are among the top 5 percent of earners in this country, they have experienced the relatively slow wage growth that characterizes growing class inequality along with the vast majority of other Americans. They also experience lower pay due to gender and race bias.
In the last 37 years, gender wage gaps have unquestionably narrowed – due in part to men's wages decreasing – while racial wage gaps have gotten worse. Despite the large gender disadvantage faced by all women, black women were near parity with white women in 1979. However in 2016, white women's wages grew to 76 percent of white men's, compared to 67 percent for black women relative to white men. The trend is going the wrong way – progress is slowing for black women.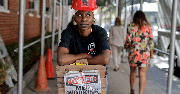 Myth #1: If black women worked harder, they'd get the pay they deserve.
The truth: Black women work more hours than white women. They have increased work hours 18.4 percent since 1979, yet the wage gap relative to white men has grown.
Over the last several decades, both black and white workers have increased their number of annual hours in response to slow wage growth. While men typically work more hours than women, the data reveal that growth in work hours, for both whites and blacks, was heavily driven by the growth of work hours among women. The increase in annual hours is particularly striking for workers in the bottom 40 percent of the wage distribution, where it has been driven almost entirely by women.
Among lower paid workers, the growth in annual hours is larger for black women than for white women and men. This trend is particularly striking for the lowest wage workers. In the bottom fifth, annual hours for black women grew 30.1 percent (from 1,162 hours/year to 1,511 hours/year) between 1979 and 2015 compared to a 27.6 percent increase (from 1,086 hours/year to 1,386 hours/year) for white women and a 3.2 percent increase (from 1,553 hours/year to 1,602 hours/year) for white men.
Working moms are significant contributors to this trend – half of all African-American female workers are moms, as are 55.3 percent of Hispanic working women and 44.5 percent of white female workers – although women often face a wage penalty when taking time out of the workforce to care for children. While all moms are working more hours per year and contributing more to their households financially, African-American working moms are uniquely central to the economic well-being of their families.