LENS & LINES
Karanja A. Ajanaku, kajanaku@tsdmemphis.com | 4/28/2017, 11:53 a.m.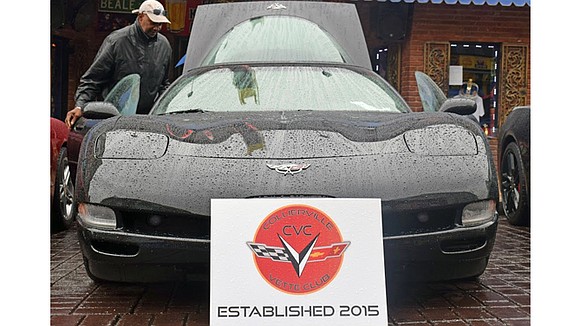 "Show Your Ride 2017" was the high-profile aspect of The International Council of Corvette Clubs' April 2017 Quarterly Meeting in Memphis last weekend.
While the meeting was anchored at the Hilton Memphis Motel, it was Saturday's saturation of the Beale Street Entertainment District that turned heads.
Judges worked their way through the rainy morning and early afternoon taking notes of 'vettes worthy of competition accolades. And while the wet conditions were a challenge, the festive affair went forward yielding sights and sounds that drove home the point that participants and onlookers were having fun.
The Quarterly Meeting was hosted by Vette Sette Memphis, the Beale Street Corvette Association and Strictly Vettes of Memphis.
National President Billy Brooks, who lives in Little Rock, said, "The good thing about it – and this is what I love about coming to Memphis – we had over 300 corvettes down on Beale Street. …We were from Florida to Texas to Mississippi to Illinois.
"The beautiful part about that is that we gave over $7,000 to St. Jude (Children's Research Hospital). …"
Noting the excellence of the service provided by the Memphis Police Department, Brooks said the ICCC also is making a $700 donation to a youth organization mentored by the MPD.